Civil Unrest In Nigeria: A Linguistic Perspective — Dr Ganiu Bamgbose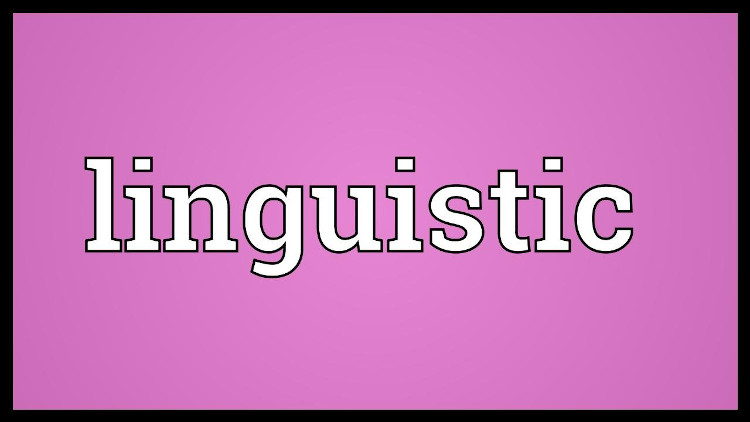 Nigerians have, for an aeon, clamoured for a considerably better life. However, 'the straw that broke the camel's back' (not, 'the last/final straw that broke the camel's back') was the peaceful demonstrations staged across the nation to demand the outright disbandment of the infamous special unit of the Nigeria Police Force (NPF), designated as SARS (the Special Anti-Robbery Squad), in the wake of the brutality, extortions and extrajudicial executions meted out to some hapless and helpless Nigerians.
In that connection, the general reader should note that SARS has an entry in reputable English dictionaries; it is an abbreviation for 'severe acute respiratory syndrome', a debilitating infectious disease which causes breathing difficulties and, sometimes, death. Perhaps the only similarity between the two SARS's is that they are harbingers of death.
To buttress the foregoing, many a person has bewailed that, 'We don't feel "save" in the hands of people who should be protecting us'. While that submission is incontrovertible, it is instructive to emphasise that people feel 'safe'; not 'save'. By extension, we can appeal to God and the Federal Government to 'save' us, so that we can be 'safe'. You can discern from the last sentence that the verb is 'save' (save us), and that triggers the feeling of being 'safe', an adjective (we feel safe). Meanwhile, how the youthful, prudent and vibrant protesters — who were branded by some old folk as 'visionaries' (not, 'visioneers') — sustained the protest rallies without any pre-eminent leader is laudable.
The Civil Unrest In Nigeria: A Linguistic Perspective
Most certainly, though, they had 'sponsors' (not, 'sponsorers') who bankrolled healthcare, food and drinks, private security and other logistics. Frankly speaking, it feels exhilarating to belong to a generation of young people who speak up without let or hindrance, while their leaders 'turn/put off' their microphones (not, 'off' their microphones). Mark you, to 'off' (as a verb), in informal American English, means to 'kill' somebody.
Observably, while the peaceful remonstrance nationwide rose to a crescendo, it is absolutely appalling that some malevolent elements like 'louts' (not, 'touts'), miscreants and, perhaps, 'bandits' (not, 'armed bandits') contrived to sabotage and subvert the efforts of the coordinated Nigerian youth by infiltrating the latter's ranks and assaulting them. Some of the valiant youth had to repel these villains by hurling projectiles at them. This, mercifully, did not culminate with reprisal attacks, as the services of private security establishments were contracted. Take note that, as opposed to what a school of thought has posited in times past, 'reprisal attacks' is as appropriate as 'reprisals'. In other words, the former is not tautologous or pleonastic.
Not just that, it is equally distressing that ammunition (not 'ammunitions') was directed at unarmed citizens of a country and, to date, no one has openly taken responsibility for such a dastardly disposition. Even if it was claimed that the intent of the security personnel was to disperse the demonstrators, and not to kill them, still, some of them became casualties of 'stray bullets' (not, 'straight bullets'). These innocent and patriotic citizens, who had defied the elements by staying 'in' the sun or rain (not, 'under' the sun or rain), were assaulted in the evening, resulting in the 'loss of lives' (not, 'lost/loose/lose of lives').
Nigerians
Although some individuals have castigated the protesters for flouting the government's directive on 'curfew' (not, 'coffin/coffee'), it was still not a justifiable reason to unleash ammunition. Besides, prominent persons such as Aisha Yesufu, Folarin Falana (Falz the bahd guy) and Obianuju Catherine Udeh (DJ Switch), 'to name but a few' (not, 'to name a few') must be commended for their substantial inputs over the course of the remonstrance. Some people particularly acknowledged DJ Switch's concerted efforts to ensure that victims were nursed back 'to health' (not, 'to life'). Furthermore, I watched footage where she 'raised the alarm' (not, 'raised an alarm') when 'gunshots' (not, 'gun shots') were being fired from a distance.
In my considered opinion, the protesters were markedly different from the 'riff-raff' (not, 'riff-raffs') who remorselessly indulged in the vandalism, plundering and torching of private and public 'property' (not, 'properties').
At this juncture, it is of critical importance to underscore that, while 'property', an uncount noun, collectively refers to people's possessions (buildings, vehicles, electronics, gadgets, items of furniture and whatnot), 'properties' should be used for buildings and the surrounding land only. Incidentally, the overwhelming majority of these miscreants have been deprived of necessaries such as gainful employment, functional healthcare, as well as social and economic 'infrastructure' (not, 'infrastructures'). Although these young people appear embittered, they went 'to extremes' (not, 'to the extreme') to register their dissatisfaction. The malicious 'damage' (not, 'damages') caused by these hooligans is dispiriting, and those who have been apprehended amongst them should be made to pay 'damages' (a sum of money claimed or awarded in compensation for a loss or an injury) to those whose personal property was either pillaged or razed.
If the government does not want a repeat of the unsightly fallout, the 'agitation' (an uncount noun; not 'agitations') of the demonstrators should not be swept under the carpet. First things first, the government should engage in nationwide consultation with the citizens for an accurate and comprehensive understanding of the people's yearnings. Once this is rigorously ascertained, the legislators should expeditiously pass the requisite bills, and the President should not withhold his 'assent' (not, 'accent').
© 2020 Ganiu Abisoye Bamgbose (Dr GAB).