Parents Should Beg FG, We've No Business With Them – ASUU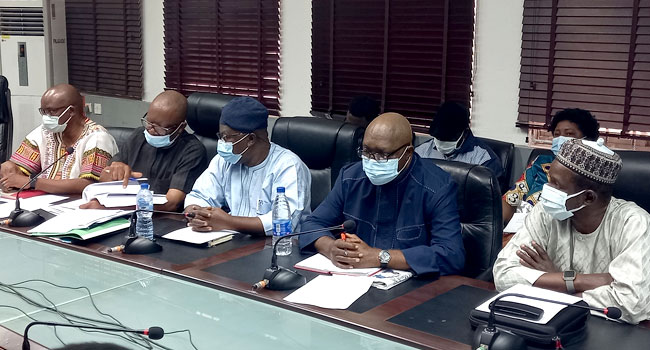 In order to put an end to the ongoing six-month strike, the Academic Staff Union of Universities (ASUU) has advised the parents of Nigerian students to implore the federal government to keep the commitments it made to the Union.
According to ASUU, since the federal government employs the professors at the institutions, it has no dealings with the parents.
ASUU National President, Professor Emmanuel Osodeke made this comment in response to Festus Keyamo, the minister of labor and productivity, who urged that parents should implore ASUU to end the strike.
Since February 14 the administration has not complied with the requests, and on August 14 the strike by lecturers at public universities entered its sixth month.
RECOMMENDED: Latest Australia Universities Offering Scholarships To International Students, Nigerians
To address the situation, numerous gatherings and committees were established, but to no avail.
President Muhammadu Buhari ordered the Minister of Education, Adamu Adamu, a two-week deadline to end the situation, but the deadline has passed with no resolution.
The President established a committee on Friday to examine the Treasury Single Account (TSA), the Government Integrated Financial Management System (GIFMIS), and the Integrated Payroll and Personal Information System (IPPIS) for irregularities. This committee will be led by Minister of Communications and the Digital Economy, Professor Isa Pantami.
However, the Union has asserted that ending the present strike action depends on the implementation of a transparent payment mechanism called University Transparency and Accountability Solutions (UTAS).
Related Post: 
How To Check 2022 WAEC Result Via SMS, Online Portal Or Serial number
Kano Building Collapse Kills Three Young Siblings
Insecurity: N6.5 Billion Kidnapping Ransoms Demanded By Kidnappers In Nigeria Since July 2021 – SBM
When asked if the parents have made official pleas to the Union and if anything has been done recently, Osodeke said, "You should ask the government that. We have done what we should do as a Union. That question should be directed at the government.
"We have done one and they have not responded, we are not going to force them to respond. We have no relationship with the parents of Nigerian students. The parents are not our employers. So we have no relationship with them. They should beg the government instead.
""We are asking the federal government to fund its education appropriately. We're simply asking the federal government to fund the education appropriately in line with the agreement, to fund the universities adequately in proportion to the budget of what other countries in the world are doing."