#SARSMustEnd: Aisha Issues Strong Message To #EndSARS Protesters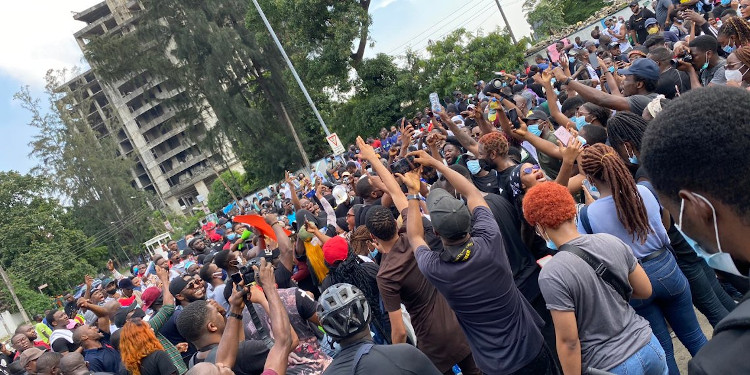 Aisha has called on #EndSARS protesters to remain resilient and not to lose focus despite some groups that disguise on their activism.
Brandnewsday reports that a popular human rights activist in Nigeria, Aisha Yesufu has told protesters not to lose their focus.
Yesufu, a convener of Bring Back Our Girls (BBOG) movement took to the popular microblogging site, Twitter to address the leadership tussle bedevilling some of the protesters.
Yesufu appealed the #EndSARS protesters not to be distracted or divided so that their mission can be achieved.
#EndSARS Aisha Yesufu: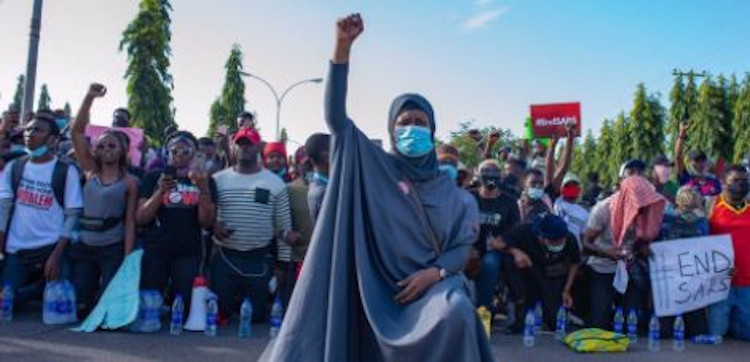 This online news medium had reported that there have been various reports of unjust killings, beating and even robbery by this security force against the citizens they ought to be protecting.
The cry of the common Nigerian youth had to leave the screen of social media streets to the stone streets, attracting the attention of the world to the unjust killing by fellow Nigerian police officers against the Nigerian civilians.
Aisha Yesufu Origin
Reacting to the nationwide protest, President Muhammadu Buhari assured Nigerians that the security operatives had been disbanded but added that officers of the squad will be redeployed to other police units.
This clause has confused a lot of Nigerians who fear that the officers may become vindictive in the nearest future.
However, President Buhari explained that this development commences the years-long call for the reform of the Nigerian Police and various security body.
His words: "I want to use this opportunity to say I am aware of the recent genuine concerns and agitations by Nigerians by the excessive use of force, in some cases extra-judicial killings and wrongful conduct by men of the Nigerian Police Force.
"The disbanding of SARS is only the first step in our commitment to extensive police reforms in order to ensure that the primary duty of the police and other law enforcement agencies remains the protection of lives and livelihood of our people.
"We will ensure that the officers responsible for wrongful deaths are brought to justice
"We also deeply regret the death of the young man in Oyo State during the recent demonstrations. I have ordered that the circumstances of his death should be thoroughly investigated.
"Meanwhile it is important to recognise that the vast majority of men and women in the police force are hardworking and diligent in performing their duties.
"The few bad eggs should not be allowed to tarnish the image and the reputation of the force."
Addressing the protesters on microblogging site Twitter, the leading force of the #EndSARS protester told other protesters to fix their "eye on the ball."