Sanwo-Olu Welcomes Bodataiye Oniyakuya To Receive His Special Caricature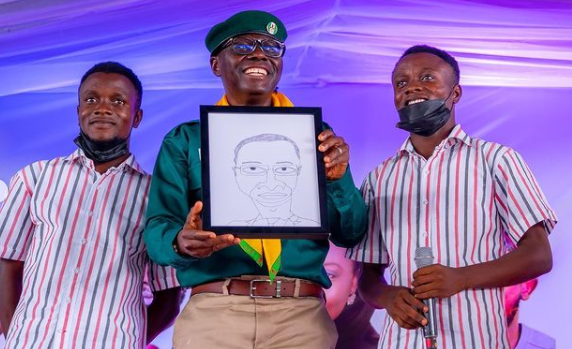 Lagos State Governor Babajide Sanwo-Olu has finally received Bodataiye Oniyakuya, a comedian known for creating parodies of celebrities, to take delivery of a funny portrait he had sketched of him.
Brand News Day Nigeria reports that Governor Sanwo-Olu received the Twitter Sensational artist Bodataiye Oniyakuya on Tuesday at the Lagos Youth Symposium in Ikeja.
The comedian, whose Twitter name — Oniyakuya — means 'someone who draws rubbish', had drawn the photo of the Governor and posted it online and tagged Sanwo-Olu, captioning it, "I drew his excellency governor of Lagos State @jidesanwoolu, I thank God for the successful work I think his excellency will love it. I still remain the best artist in UAR."
Sanwo-Olu Welcomes Bodataiye Oniyakuya To Receives His Special Caricature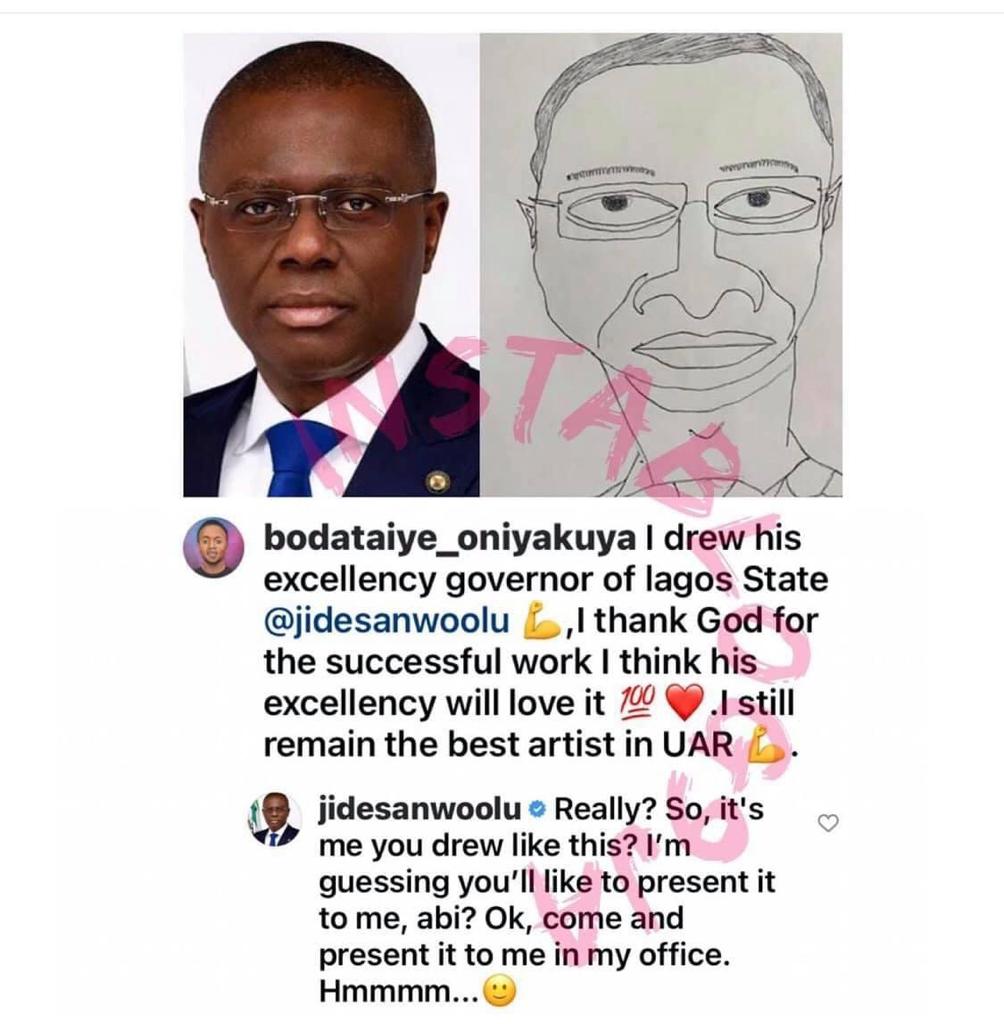 The portrait caught the attention of Sanwo-Olu and he replied him "Really? So, it's me you drew like this? I'm guessing you'll like to present it to me, abi? Ok, come and present it to me in my office. Hmmm…"
The governor was finally able to meet the creators of the portrait as he took delivery of it and thanked them for their service. The governor promised to pay him and his team for their work in creating such a piece of him.
https://www.instagram.com/jidesanwoolu/?utm_source=ig_embed&ig_rid=d73045a9-075a-4792-9b9f-b242b45c5e0c
Sharing photos from the presentation, the governor wrote, "The best artist in UAR came to present his drawing to me", Sanwo-Olu told his audience at the Blue Roof, in Ikeja.
"I honestly can't lay claim to the person in the frame, but I lay claim to the fact that we will continue to support and encourage our talented youths in Lagos State.
"We are also adding fashion and entertainment to our school curriculum," he added.