Bola Tinubu Campaign Posters Go Viral In London [PHOTOS/VIDEO]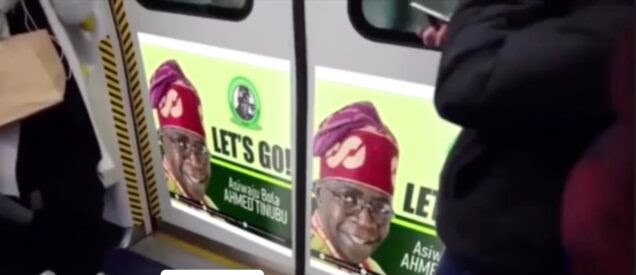 Bola Tinubu Campaign Posters Go Viral In London [PHOTOS/VIDEO]
Bola Ahmed Tinubu who is otherwise known as Jagaban news is steering the air as the campaign posters of the former Governor of Lagos State emerged in London, United Kingdom.
Brand News Day Nigeria reports that the National Leader of the All Progressives Congress (APC), Asiwaju Bola Tinubu, has allegedly launched rockets of publicity by advert Blitz in London for his presidential bid in 2023.
It was noted that the viral posters of the APC National leader, were on display at some train stations in a viral video, shared by Arise TV on Monday, September 27, 2021.
The Bola Tinubu campaign posters in London, while some people claimed that the Tinubu's posters are just in London, UK, others noted that they are on display at Heathrow Airport.
Bola Tinubu Campaign Posters go Viral In London [Photos/Video]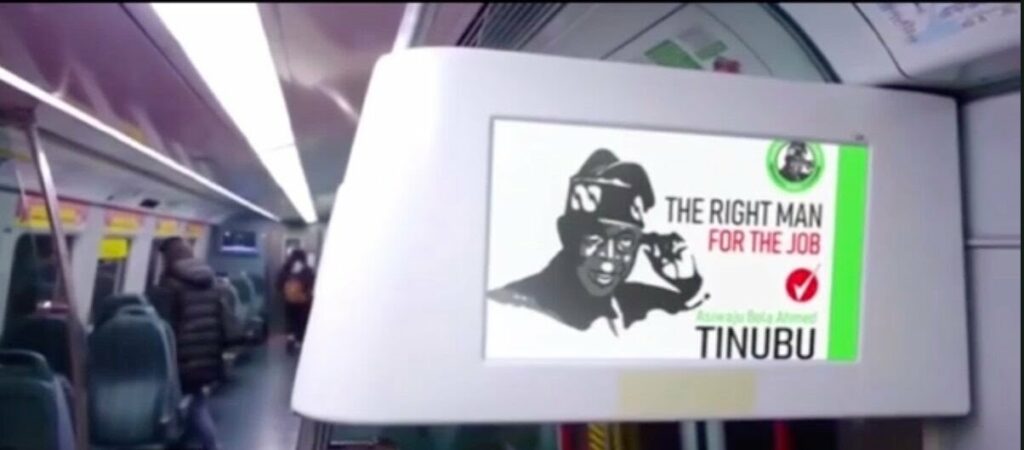 This burgeoning platform reports that Bola Tinubu campaign posters were also plastered on the walls and the escalator.
"We don't know who is behind it", said Tinubu's spokesman, Tunde Rahman, adding that it may be Nigerians in the diaspora.
Some of the messages in the advert blitz read: "Asiwaju for 2023′, "Call to Serve, Let's Go", "Asiwaju the right man for the job", "Yes We Can", "Asiwaju Ready to serve".
Bola Tinubu Campaign Posters Emerge In London [Photos/Video]
Meanwhile, Newsone Nigeria reports that many groups have emerged in recent months, campaigning for Tinubu, on the suspicion that he will soon officially declare his interest in succeeding Buhari in 2023.