Land Border Reopening: Has Businesses Resume In Seme Border After FG Order?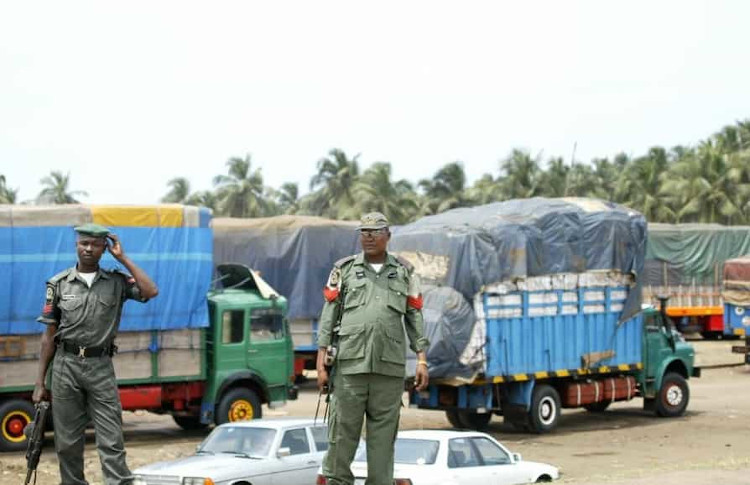 Federal Government reopens four land borders has been the trending topics across social platforms, however, the truism in the report if businesses have really commenced in Seme Border.
As the FG ordered reopening of borders, especially Semer Border traders are yet to receive any greenlight regarding their return to carry out their lawful businesses.
Brandnewsday reports that learnt that twenty-four hours after the Federal Executive Council, declared four of the nation's land border open, activities are yet to resume at the Illela border, linking Sokoto State in Nigeria to Konni, Niger Republic.
Similarly, Nigeria's land border with the Benin Republic linking Seme to Badagry, Lagos State, remained closed over 24 hours the FG declared it should be reopened on Wednesday, 16 December 2020.
Land Border Reopening: Has Businesses Resume In Seme Border After FG Order?
Questioned on the reluctancy of reopening borders, the Illela Customs headquarters, the Comptroller General, Sokoto/Zamfara command, Ma'aji A. A, confessed that no directive has been given officially.
According to A.A, "Yes, the government has declared some of the land borders open, but in administration, you know how things work. Here at Sokoto Nigeria Customs Command, we are yet to receive the signal.".
He said: "I am here to see the level of preparation for the reopening of the border. I am sure the traders are eager to return to their legitimate businesses.
"As soon as the reopening directive is communicated to us, we shall comply immediately".
Also, human and vehicular movements across the border were restricted as the frontier remained under lock when visited on Thursday evening.
Seme Border News Today
Meanwhile, NAN reports that intending travellers were denied exit at Seme by officials of Nigeria Immigration Service who claimed that they were yet to get a formal directive to reopen the border.
An official of Nigeria Customs Service, who pleaded anonymity, told NAN that security agencies were still expecting official directives to reopen the border.
"We heard about the reopening of the four land borders from the news on Wednesday, but we are still waiting for directives from the head office in Abuja.
"We can not just open the border like that. As you can see, when the border was closed they introduced the Joint Border Patrol which comprises of Army, Immigration, Police, and Customs.
"Anytime they ask us to open the border, we will open it," he said.
NAN also reports that movement restrictions and checking of goods and vehicles remained in place at more than 20 checkpoints were mounted by Customs, Immigration, and Police along Badagry Expressway.
Also, commercial activities were yet to pick up at the Seme market due to the continued closure of the border.
A trader at the popular Seme market, Mrs Funke Senapon, appealed to the Federal Government to order the officials to reopen the border.