WAEC Can't Determine For Us On What To Do, No WAEC This Year– Minister Declares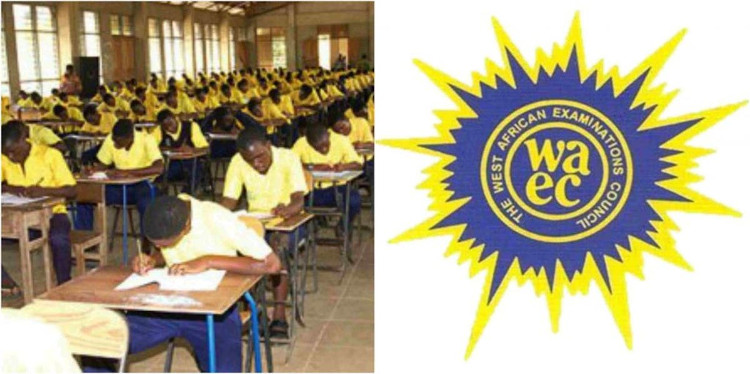 The Federal Government has disclosed that Nigerian students will be exempted from writing the forthcoming West African Examination Council (WAEC) examinations due to COVID-19 pandemic.
Brandnewsday reports that the Federal Government made this known through the Minister of Education, Mallam Adamu Adamu in a virtual Federal Executive Council (FEC) meeting on Wednesday, July 8.
Adamu said WAEC stakeholders walked out in the virtual meeting that was held on Wednesday claiming the examination body will go on with the exam without reaching any resolution with the Nigerian government. However, he stated that WAEC will not decide for the government on what to do, therefore, "unless it is safe for our students, schools will remain closed".
When are schools reopening?
The minister who also stated that there is no planned date for schools reopening, adding that he will prefer Nigerian students to lose an academic year than expose them to danger.
The Minister said: "Schools under the supervision of the Federal Ministry of Education will not reopen on August 4th or any time soon.
"Our schools will only open when we believe it is safe for our children and that is when the situation is right, not when the number of COVID-19 infection is going up in the nation. So, I just want to make that clear".
When is WAEC 2020
Adama reiterated that the government will not reopen schools now for examinations or any other reason "unless it is safe for our students because WAEC cannot determine for us what we will do, so schools will remain closed."
Speaking on the FG encounter with the African Examination body, he said: "Yesterday we called a meeting of stakeholders to tell us their situation and what needs to be done in order to reopen schools but while the meeting was going on, WAEC announced that they will start exams; so let's see who they are going to start with."
Meanwhile, the minister urged schools that have already reopened to revoke their stands and think of students safety.