Governor Makinde Rolls Out N1bn Fund For SMEs Development Scheme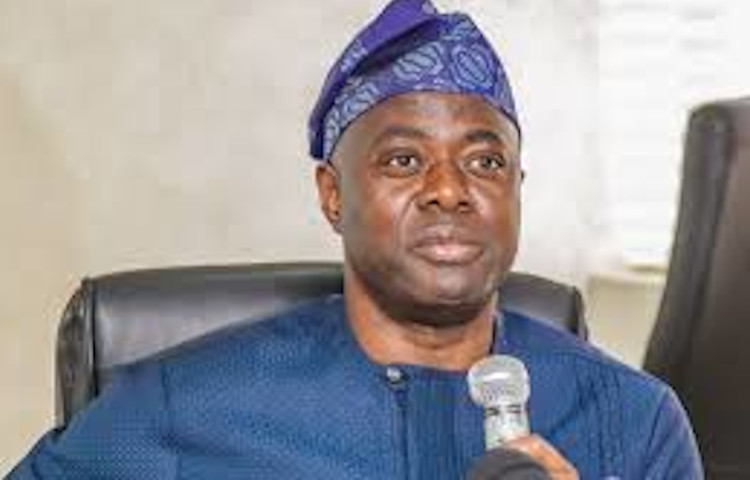 The Oyo State Governor, Seyi Makinde has launched a N1billion naira Micro, Small and Medium Enterprises (MSMEs) Development Scheme to fortify the state economy recovery.
Brandewsday gathered that the state government in its plan to intensify efforts to hasten the economic recovery of businesses in the state has inaugurated the N1 billion fund for the Micro, Small and Medium Enterprises (MSMEs).
Meanwhile, the intervention scheme is said to stimulate the local economy of the state and kick off the post-COVID-19 economic recovery plans.
According to a report by the News Agency of Nigeria (NAN), Governor Makinde handed over cheques to some beneficiaries on Friday.
Speaking while presenting cheques to some of the beneficiaries, the governor said that the scheme would not only stimulate the economy of the state but create more jobs for its teeming youths and make owners of small and micro-businesses be self-reliant.
Makinde urged all of the beneficiaries to make proper use of the loans, by abstaining from ventures and activities that could ruin their businesses and driving profitable structures and strategies.
The report revealed that several of the beneficiaries received different sums. For instance, Olarinde Olakunle received N2.5 million, while Ruth Adeniji and Taofeeq Oladimeji received N3 million each.
Olarinde Olakunle, who spoke on behalf of all the beneficiaries, thanked the government for the loan and promised that it would be put to judicious use.
In a similar vein, some state governments have equally dished out intervention packages for MSMEs in their states, as part of efforts to strengthen the local economy in preparation for the post-COVID-19 economy.