Crude Oil Price Step Further, As Nigeria Expects To Follow Output Suit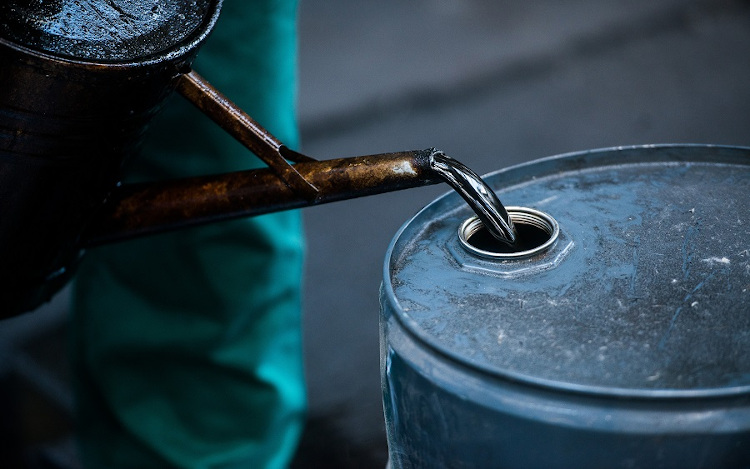 Crude oil prices achieved a weekly gain of about 10% on Friday, following the OPEC output cuts which indicate optimism that the oil excess in the market will reduce significantly.
Brandnewsday reports that the international benchmark, Brent crude closed at $42.20 for a 9.5% weekly gain, following its $38.80 per barrel sales on Monday.
Similarly, the West Texas Intermediate (WTI) also finished the week on a good note, as it closed at $39.98 a barrel with an 11% weekly increase, after starting the week at $36.03 per barrel.
Crude oil received an unusual spur from OPEC and its major allies who complied with the production cut agreement. As the sudden drop in U.S. production output of crude oil, some oil traders and experts warned that the bullish momentum might run out of steam.
Brent Crude: OPEC Compliance
With OPEC+ compliance, presently at about 87% for May, member countries are taking measures to reduce oil glut and boost compliance.
However, major oil producers found guilty of overproduction of crude, Nigeria and Angola inclusive. Meanwhile, the need to submit plans for compliance with the production cut agreement by June 22 is warranted, according to the Joint Ministerial Monitoring Committee tasked with monitoring the OPEC+ production cut accord.
According to Edward Moya of Oanda, "A prolonged rally above the $40 level "will be difficult for WTI crude as restrictions are not going away anytime soon… so oil prices at best might have another dollar or two to climb higher".
Meanwhile, oil traders have flagged the start of hurricane season as a potential headwind for crude oil prices.
"Hurricane season is yet another variable that could tip the tenuous recovery of the oil market back into more bearish pricing territory," Erika Coombs at BTU Analytics said.
What Brent Crude stands for?
Brent crude is the leading global benchmark for Atlantic basin crude oils. Brent Crude is the international benchmark used to set the price of about two-thirds of the world's traded crude oil, not excluding Nigeria's crude.