Edo 2020: I Might Not Get Justice, Obaseki Cries Out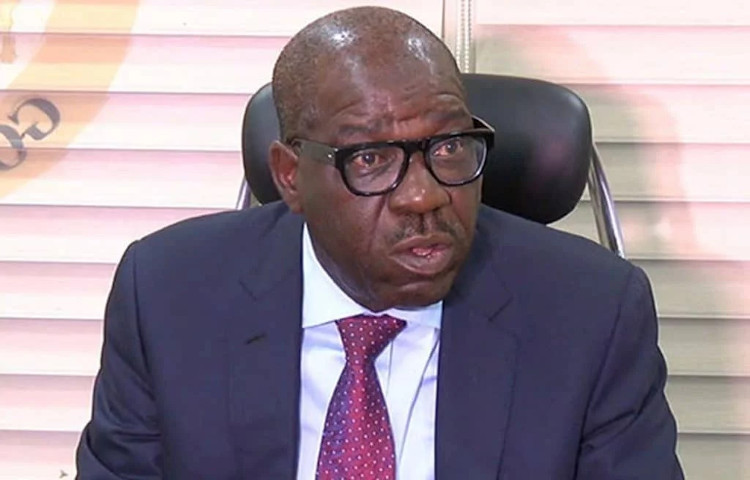 Edo State Governor, Godwin Obaseki, has alleged that he might not get justice after he was screened by a committee set up by the All Progressives Congress (APC).
Brandnewsday reports that Obaseki made this claim after the APC committee screening to verify aspirants vying for the party's ticket ahead of the governorship election in the state.
The screening exercise which lasted for about two hours at the APC National Secretariat in the Federal Capital Territory, Abuja on Wednesday, has upheld a new claim from the governor.
Recall that the Edo State Governor is at loggerheads with the APC National Chairman over supremacy in the state.
Similarly, Governor Obaseki revealed more than he concealed over the rift between him and his predecessor claiming that he made Oshiomhole the governor and helped him to become the party national chairman. He further alleged his predecessor as the betrayer.
He said: "In life, everybody gets help; everybody gets assisted. Therefore, we knew what we did to make him governor. I sacrificed eight years of my life pro bono, I collected no kobo to serve him in Edo. Today, we know what we have built because of where we started from.
Obaseki reacts after the screening:
Reacting to the screening saga, while addressing journalist in Abuja, Governor Obaseki emphasised that the party's National Chairman has refused to rescue himself from the process.
Obaseki said: "Like I said, as a party man I had to go through the screening process. However, I do not believe that I would get justice because Comrade Oshiomhole is an interested party in the process.
"One of the questions asked was why did I issue a gazette that will prevent the party from performing direct elections in Edo. That, did I not see it as an anti-party activity?"
Meanwhile, the Edo APC primary election will hold June 22, 2020.