Nigerian Troop Rescues Six Hostages In Kaduna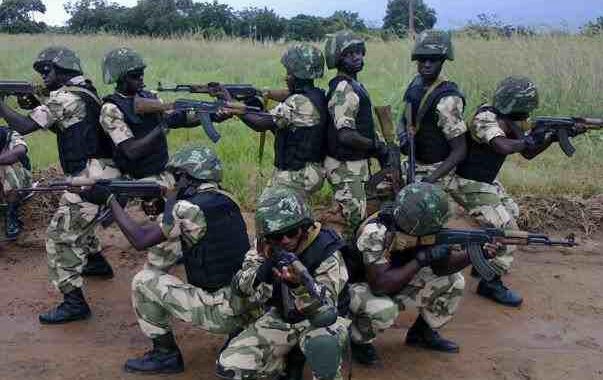 The Nigerian Army has freed six hostages who were being kidnapped by militants in Kaduna State's Chikun Local Government Area, BRANDNEWSDAY learnt.
The kidnapped victims were freed during clearance patrols carried out around the Kangon Kadi general area of the Chikun LGA, according to a statement released on Monday by the state commissioner for the ministry of internal security and home affairs, Samuel Aruwan.
As part of a clearance operation, the troops opened fire on locations where known terrorists were hiding near the Kangon Kadi forest, Labi, and the Udawa River. According to Aruwan, the bandits fled from the Kangon Kadi area as a result of the troops' superior firepower, leaving six kidnapped victims at their camp.
RECOMMENDED:  Court Charges Seplat To Pay $2,112,500m Debt To Service Providing Firm
He said, "Troops of the Nigerian Army rescued six kidnapped victims during clearance patrols conducted around the Kangon Kadi general area in Chikun LGA.
"According to operational feedback, the troops, under the Operation Forest Sanity, embarked on a clearance operation from Damba to Kangon Kadi, and fired on identified terrorists' locations around the Kangon Kadi forest, Labi and the Udawa river.
"The terrorists fled from the Kangon Kadi area under the superior firepower of the troops, leaving behind six kidnapped victims at their camp. The victims were rescued by the troops, were: Iliya Gide, Rabi Ali, Hussaina Gide, Naomi Nuhu and her baby and Pamela Barage."
Related Post:
Insecurity: N6.5 Billion Kidnapping Ransoms Demanded By Kidnappers In Nigeria Since July 2021 – SBM
Pictures: Terrorists Release Seven Kaduna Train Hostages, Abduct Five
"The Governor of Kaduna State, Malam Nasir El-Rufai', noted the report with gratitude, and commended the troops for sustaining valiant efforts across several fronts."
"Citizens will be updated on further developments."