Honeywell Flour Mills -Flour Mills Of Nigeria: A Marriage Of Purpose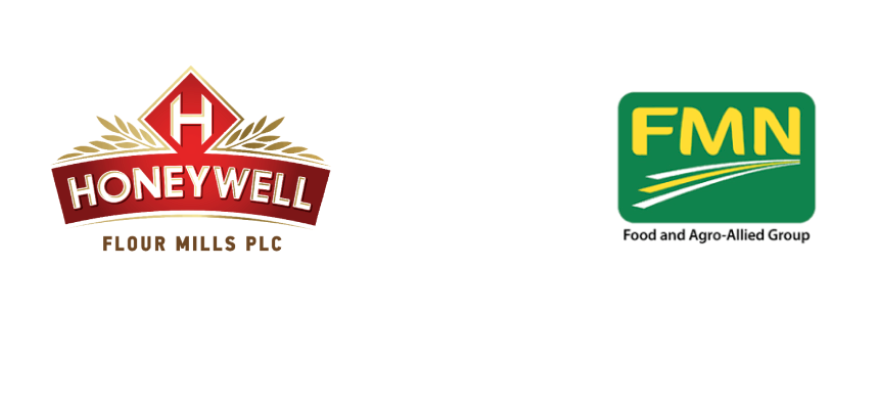 Since the announcement of the Honeywell and Flour Mills of Nigeria combination a week ago, the industry has been agog with a mix of reactions. Naturally, there are fears as to what this merger could mean for stakeholders, shareholders, investors, and consumers. Let's just say everyone is looking out for their interests.
Let's take a deep dive into this issue and see why everyone should be worried, or not. Flour Mills of Nigeria (FMN) is acquiring a 71.69% stake in Honeywell Flour Mills Plc, a portfolio company of Honeywell Group (HGL), at an enterprise value of NGN80 billion. The deal, expected to go through within the coming months, is subject to regulatory approval.
The press release which made this deal public stated that "the final equity price per share payable will be determined based on HFMP's adjusted net debt and net working capital at the date of completion". This is part of the reason I found contrary reactions a bit surprising. The shares involved in this transaction do not directly link with the debt, and even if they did, all net debt will be factored into the final equity price per share as decided by both parties.
The Company Secretary of FMN, Mr. Joseph Umolu, said the announcement by the group to assume majority shareholder status in HFMP was made after carrying out necessary due diligence and obtaining appropriate legal guidance.
This transaction will bring about a marriage between two leading market players – FMN with products that include grain-based foods, sugar, starches, oils, spreads, and breakfast cereals, and HFMP with its diverse and differentiated range of carbohydrates products and staples. Also, the emerging firm will have over 85-year combined market experience and a track record to consolidate.
There is yet no reason for shareholders to be worried, as this is not a deal that will be concluded without approval from the appropriate regulatory bodies. Unlike what we saw in the acquisition of Dangote Flour Mills, where the firm was delisted from the Stock exchange, Honeywell Flour Mills will remain listed for the foreseeable future and minority shareholders can expect fair treatment in line with capital market regulation. As they remain a part of the company, they can benefit from the massive growth that follows acquisitions such as this.
Managing Director of the Honeywell Group, Obafemi Otudeko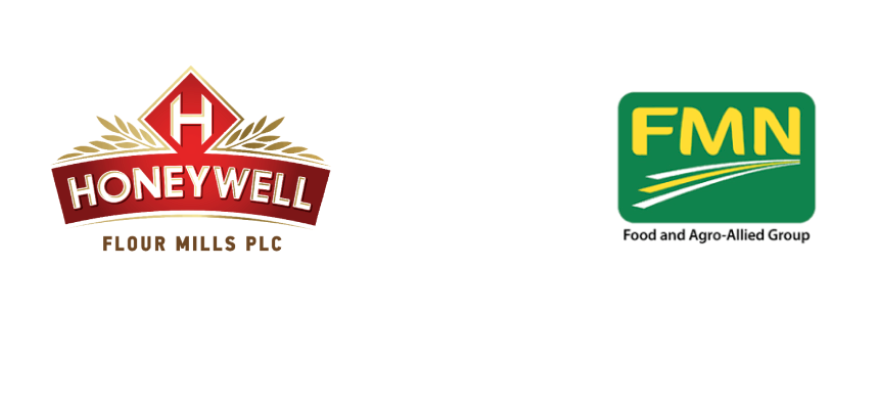 Commenting on the transaction, Managing Director of the Honeywell Group, Obafemi Otudeko had said during the announcement that the move is ultimately "in line with the evolution of Honeywell Group and our vision of creating value that transcends generations" and will help consolidate and expand investment activities in the sector.
Group Managing Director of FMN, Mr. Omoboyede Olusanya
Similarly, the Group Managing Director of FMN, Mr. Omoboyede Olusanya noted that the transaction aligns with the company's vision to be an industry leader, and to create an opportunity to "combine the unique talents of two robust businesses".
"We will have a better-rounded and more comprehensive skill set available to us as a combined diversified food business, thus enabling us to better serve our consumers, customers, and other stakeholders, whilst providing employees with access to broader opportunities," Olusanya said.
Recent financial statements of both companies also show impressive and sustained growth in revenue, all in hundreds of billions. For instance, Honeywell Flour Mills Plc audited results for FY 2020 showed an all-time high revenue of N109.5 billion, a 36% increase over N80.4 billion posted in the last fiscal year. This impressive result came in spite of the Coronavirus pandemic and the associated challenges which businesses had to deal with.
Operating profit grew faster than revenue at 39 per cent, to N7.6 billion from N5.4 billion recorded in the previous year. The improved efficiencies increased productivity, and cost optimization strategies are pointers to a financially healthy firm. Implicitly, a more resilient firm in food manufacturing will be the result of this merger, an actual industry giant.
The more common concern I see around is the worry that this could cause a sort of market oligopoly which will cause these big players to dictate prices and compromise on quality in the absence of competition. In a small country, with less population, that may be a valid concern. But for Nigeria, the most populous black nation with well over 200 million residents, it should not be a bother at all. The Nigerian market and the food demands are too large for any single player to dominate the space.
In fact, the broken agricultural value chain has us importing heavily to make up for the deficit in the food supply. As separate entities, FMN and HFMP were performing well in production and revenue, but as a combined force, they will do better. Just like it is said that a team achieves more than the sum of each person working independently, we can logically expect an astronomical growth – a typical "1+1= 1,000" scenario.
Due to inflation over the last year, we have seen a significant increase in the prices of almost all consumer goods. The increased production from the emerging entity will bring economies of scale into play, allowing for cheaper production costs per unit, improved turnover, and better profit margins. Consumers stand to benefit from a deal that can possibly reduce the unit production cost and make the business more competitive.
With production expected to increase (maybe double), it is safe to say that there are no job losses in the near future for employees. One highlight that caught my interest in the press release was this; "The scale of the transaction provides employees of the consolidated company with more career development opportunities in a larger organization, with the potential to create more jobs in the economy as it will have more brands and categories, and a larger and more geographically diverse footprint."
This will practically mean more employment opportunities for Nigeria's teeming population and better career advancement options for those already in the system. Employees of both firms have no reason to lose sleep on this issue. Neither do the customers either. More brands and a wider product range mean that there will be something that suits everyone's taste and budget. Never mind that the market is large and small players will continue to enter the market every now and then, with even more options.
This would not be the first of this kind of acquisition. Just in April 2019, Olam International (owners of Crown Flour) made an offer for the acquisition of 100 per cent equity of Dangote Flour Mills and the N120 billion transaction was concluded in November of the same year. This acquisition increased Olam's production and distribution capacities, making Crown Flour Mill a key player in the Nigerian flour milling industry.
Nigeria needs more of the sustainable and sizable organizations that result from such mergers and acquisitions. Not every firm will have the capacity to invest heavily in backward integration, but we can expect the combined entity to do more to foster the agricultural value chain using the backward integration strategy to help Nigeria in her journey towards food security.
I might want to liken this to the consolidation which took place in Nigeria's banking sector and afterward resulted in bigger, and better banks with more depth to withstand the recession winds we have seen over the last two decades. This consolidation will fortify the business, open up endless growth possibilities and allow the channeling of more resources into innovation. What is playing out right before us is the birth of a company that will be best positioned to benefit the growing Nigerian population and leverage opportunities stemming from the African Continental Free Trade Area ("AfCFTA").
As a signatory of the AfCFTA, and Africa's most populous country and largest market, Nigeria is a field of vast opportunities waiting to be explored, and acquisitions like this will hopefully position the country for more Foreign Direct Investment in the food manufacturing sector.
Abiola Odutola writes from Lagos