Nine Facts You Need To Know About Honeywell Flour Mills And Flour Mills Of Nigeria's Combination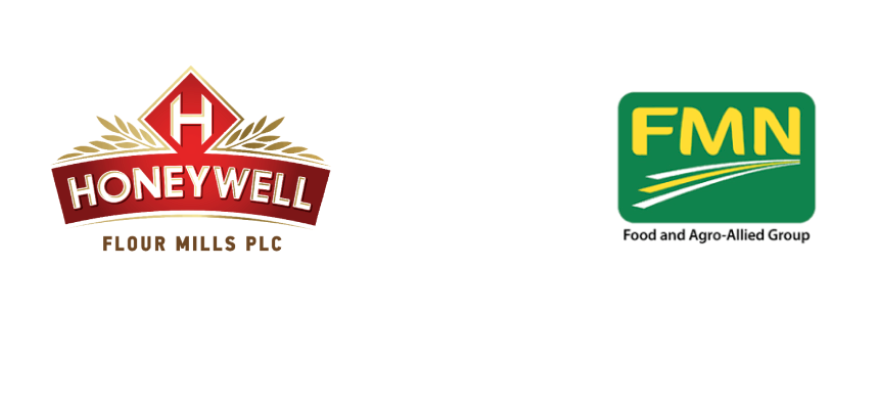 Just yesterday, Honeywell Group Limited (HGL) announced the proposed combination of both Flour Mills of Nigeria and Honeywell Flour Mills Plc (HFMP), a portfolio company of Honeywell Group Limited, to create a more resilient national champion in the Nigerian foods industry and further enhance food security in the country.
As part of the agreement, Honeywell Group Limited will dispose of a stake in Honeywell Flour Mills Plc to Flour Mills of Nigeria. The proposed combination will bring together two trusted and entrenched brands, creating a single entity that is better positioned to benefit the growing Nigerian population and leverage opportunities stemming from the African Continent Free Trade Area (AfCFTA).
In case you are wondering what this will mean in terms of operations and other related activities, here is everything you need to know about this combination.
1. A 71.69% Stake At ₦80 Billion: Honeywell Group Limited will dispose of a 71.69% stake in Honeywell Flour Mills Plc (HFMP) to Flour Mills of Nigeria (FMN). At a total enterprise value of ₦80 billion, HGL will dispose of a 71.69% stake in HFMP to FMN.
2. The 85-Year Track Record: When the transaction is finalized, stakeholders would benefit from the more than 85-year combined track record of FMN and HFMP and their shared goal of making affordable food available to Nigeria's population.
3. Increased Career Opportunities: The scale of the transaction will provide employees of the consolidated company with more career development opportunities in a larger organization, with the potential to create more jobs in the economy.
4. Improved Customer Satisfaction: Customers will benefit from access to a wider product range and an even stronger stream of innovation that can only be delivered by a combined entity with stronger teams and financial muscle.
Nine Facts You Need To Know About Honeywell Flour Mills And Flour Mills Of Nigeria's Combination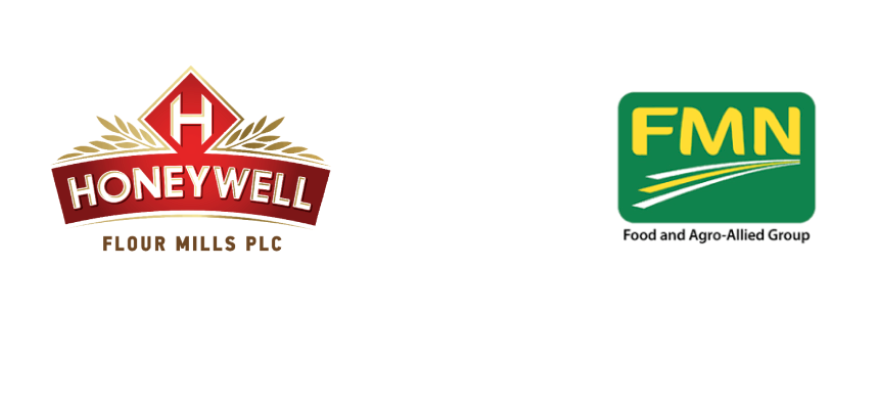 5. HFMP's Listing Retained: HFMP's listing will be retained for the foreseeable future. Minority shareholders of HFMP will be treated fairly and in line with the listing regulations of the Nigerian Exchange Limited (NGX).
6. Improved Food Security: The country and its food security agenda will benefit from both companies' focus on developing Nigeria's industrial capability, its agricultural value chain, and specifically backward integration of the food industry.
7. Opportunities With AfCFTA: Nigeria presents vast opportunities particularly in light of the country being the largest market on the continent as well as a signatory of AfCFTA –  the African Continental Free Trade.
AfCFTA, a trade pact that connects all 54 African countries with one goal, plans to simplify customs procedures, facilitate investments and create a central market for African goods and services.
With AfCFTA, the World Bank estimates a potential income gain of about $450 billion by 2035. Total exports are expected to increase by almost 29% within the same period.
8. Subject To Regulatory Approvals: The transaction is still subject to regulatory approvals. Given the industry and structure of the two companies,  various regulatory bodies will be required require to be notified and also to give approval and their ensuing approvals will be critical to the finalization of the transaction. It is expected to close in the coming months.
9. Honeywell Group's expansion: By disposing of 71.69% of its stake in HFMP, Honeywell Group Limited (HGL), the parent company of Honeywell Flour Mills can now be properly positioned to consolidate and expand its investment activities and focus its efforts on key growth sectors. The company's Managing Director, Obafemi Otudeko, has said the transaction "is in line with the evolution of Honeywell Group and its vision of creating value that transcends generations."