Honeywell Stock: Ecobank's Warning Causes Honeywell's Investors N3.17bn Loss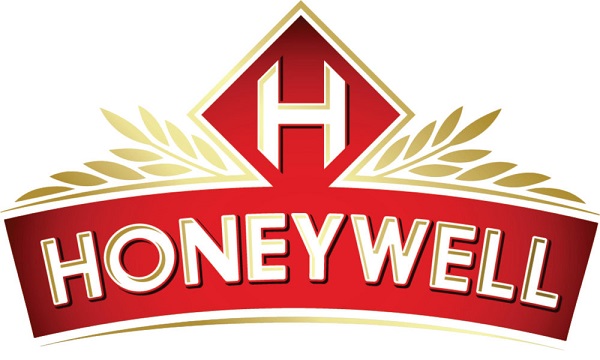 Ecobank Nigeria's stern warning to Flour Mills of Nigeria not to acquire Honeywell Flour Mills Plc has resulted in Honeywell stock declining as shareholders lost to the tune of N3.17 billion.
Brand News Day Nigeria understands that Ecobank's warning to Flour Mills of Nigeria (FMN) frightened the capital market away from Honeywell stock, the consumer foods manufacturer amid its acquisition processings.
Evidently, the legal tussle between Ecobank Nigeria and Honeywell Group has stirred away investors of the firm as the company lost N3.17 billion within intra-trading days after the bank's stern warning.
Recall that Ecobank in a letter, addressed to the Managing Director of Flour Mills of Nigeria (FMN) and signed by solicitors to Ecobank, Kunle Ogunba, and Associates, the company, as well as the public and corporate bodies, were warned of the "danger inherent in dealing in any shares of the company."
The bank alleged that it had advanced several loan facilities to Honeywell Flour Mills, including working capital disbursements. Further stating that as a result of the failure of the company to liquidate its loan facilities, it was constrained to commence winding up proceedings against Honeywell Group Limited at the Federal High Court, Lagos in suit no: FHC/L/CP/1571/2015.
As a result, the letter to FMN which contained a warning to the company from the acquisition of Honeywell Flour Mills Plc as posed a threat to the brand's investors as it scared away the capital market against investing in Honeywell stock, which might lead to the winding up of Honeywell's assets.
Honeywell Stock: Honeywell Shareholders lose N3.17 billion
The manufacturer's stock value rises after Flour Mills of Nigeria declared its intention to take into possession Honeywell Flour Mills as its stock price jumped to 43,266.27, the Stock market capitalization gained ₦34.97 billion to close at ₦22.58 trillion.
However, since Ecobank reeled out the warning to FMN, the fear gripped the market which has been swaying positively towards HFMP. Thus, investors holding stocks of the flour firm lost N3.17 billion as share dump pulled down the value by 9.77 percent between Tuesday and Wednesday trading sessions, days after Ripples Nigeria reported Honeywell Flour shareholders gained N2.61 billion from the acquisition announcement.
Brand News Day Nigeria noted that the 9.77 percent decline caused total shareholder investment to drop to N29.26 billion on Wednesday, from N32.43 billion on Tuesday, as excitement on the stock faded amid Ecobank's threat to seize business assets of Honeywell.
Wednesday's loss wiped the N2.61 billion gain Honeywell investors had amassed in the capital markets three days ago.
Both companies have been in a long-standing legal battle since 2015 over an unpaid debt of N5.5 billion by the latter. While Ecobank is maintaining that Honeywell is indebted to it to the tune of the aforementioned money, out of which N3.5 billion had been paid, Honeywell claimed to have paid the debt in full.
In the wake of the legal tussle, Dr. Oba Otudeko, Honeywell Group chairman, had told a Court of Appeal that the sum was owed to individual companies. These companies include Anchorage Leisures Limited, Siloam Limited, and Honeywell Flour Mills Plc.
Otudeko maintained that his companies had paid N3.5 billion as of December 12, 2013, as the full and final payment for the N5.5 billion debt as agreed by the parties at a July 22, 2013 meeting.