Kwik Delivery Picks JJ Okocha, Power-Biker, Fehinty As Brand Ambassadors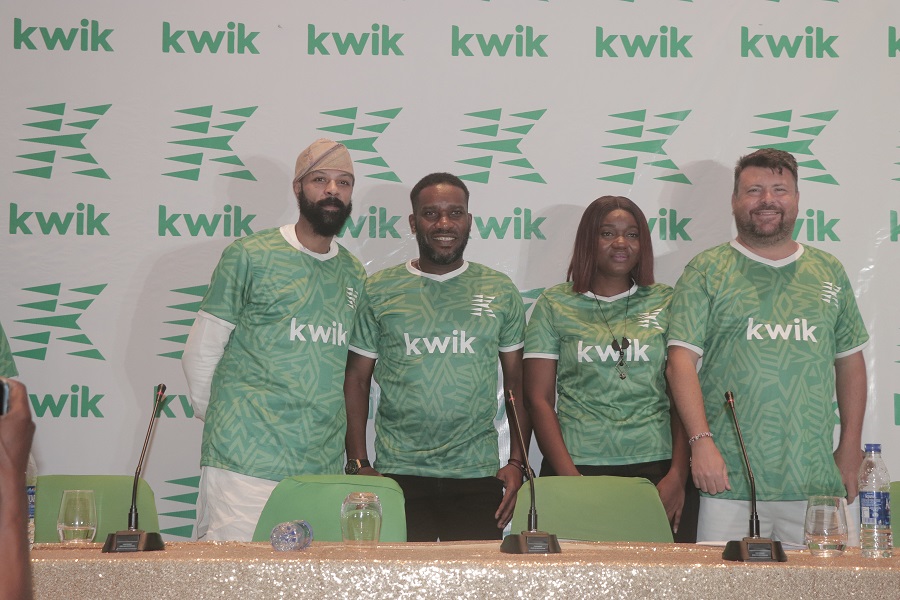 Nigerian delivery service startup, Kwik Delivery has unmasked popular Nigerian football legend, Austine J.J Okocha alongside popular female power biker, Fehinty as its ambassadors.
Brandnewsday gathers that the technology delivery startup made the unveiling its new ambassadors to the members of the press on Tuesday, 31st August 2021.
The event was declared open by the COO of the technology-driven delivery firm, Yinka Olayanju, while the CEO, Romain POIROT-LELLIG ushered in the newly endorsed ambassadors of the brand.
Kwik Delivery which is a fast-growing technology company that was launched in 2019, has up its game by unveiling the duo of J J Okocha and Fehinty.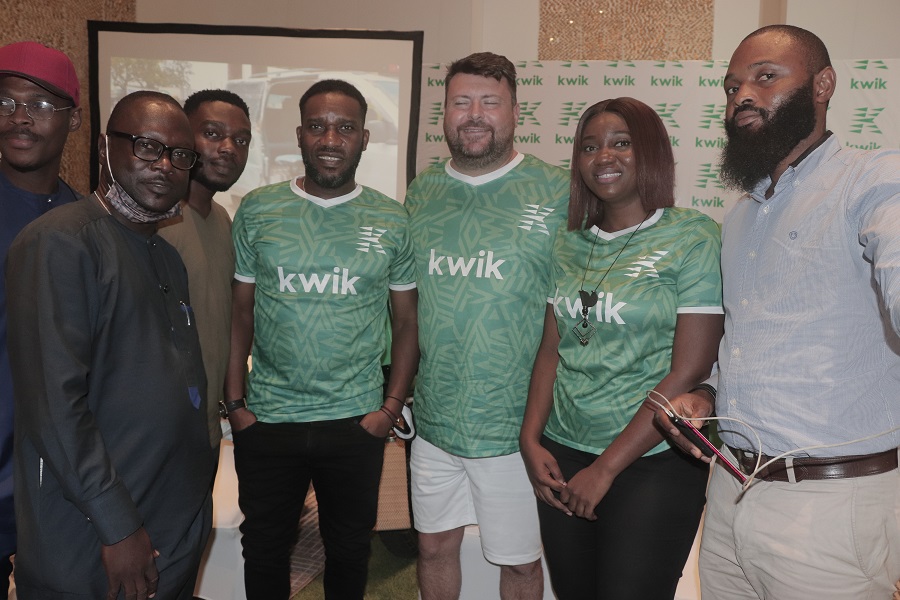 According to the founder/CEO, unveiling such iconic people as their ambassador is such an honour and a proud fit on the part of the company. "We are extremely proud to unveil these two brand ambassadors and we know that they will carry high Kwik Delivery's values of passion and breaking new grounds".
Fehinty is a female power-biker and an entrepreneur with a great passion for travelling to various regions on her bike. She is known as the lady who rode on a power bike from Lagos to Abuja and returned in one day. She is the first female to complete the 1000 kilometre challenge in one day. While giving her speech, she expressed gratitude for such an opportunity to be associated with a brand like Kwik Delivery.
"As a biker, I am constantly challenging myself to take be more creative and break new grounds, so I am proud to be associated with a company like Kwik Delivery which has consistently shown its commitment to innovation, service delivery and excellence through its many packages for Nigerian businesses," she said.
According to her, this opportunity given to her will also serve as motivation to Nigerian females to pursue their passion and that they can do anything as far as they put their minds to it.
Austin Jay Jay Okocha is a legendary Ex-Nigerian football captain, known for his renowned dribbling skills playing for top international clubs such as PSG, Bolton Wanderers, Hull City amongst others before retiring in 2008. In his playing days, he was popularly regarded as the "midfield maestro" and one of the greatest dribblers in world football.
Kwik Delivery Picks JJ Okocha, Power-Biker, Fehinty As Brand Ambassadors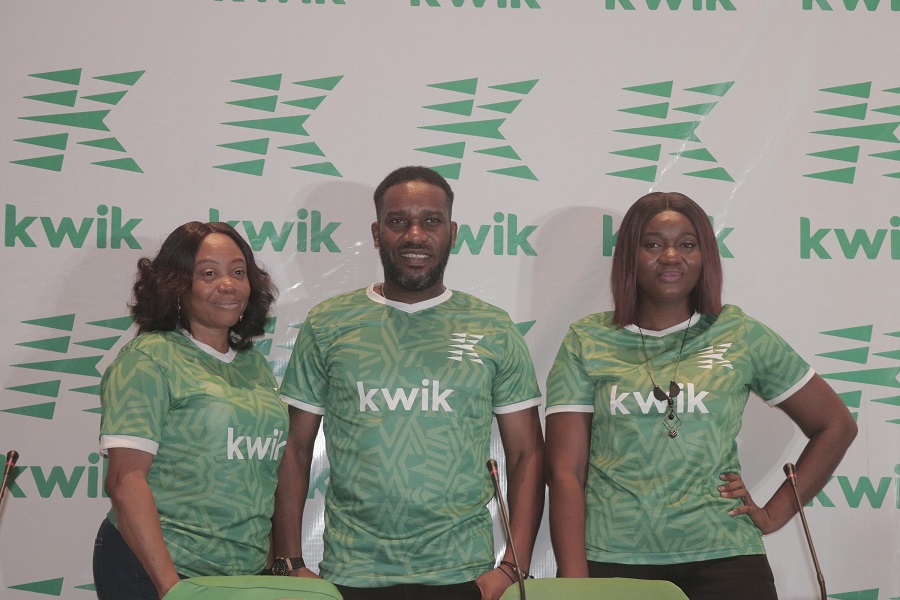 Commenting on the development, Okocha expressed his gratitude and joy for such a platform and opportunity to touch the lives of Nigerian youths as he loves doing.
While responding to questions from the press, Mr Romain hints that the company is looking to expand into other cities in the country and also other English-speaking countries on the African continent. Recall that Kwik Delivery raised $1.7 million in series funding in March 2021, when asked if the company hopes to raise more funding going forward, the CEO stated that "we want to grow and expand, and one of the ways for startups is by raising funds, so yes, we are working on that".
It counts close to a thousand delivery partners and over 70,000 B2B customers.
The company currently covers Lagos and Abuja and offers its customers to book bikes, vans and trucks within metropolitan areas.