Lekki: PDP States Reasons Why Sanwo-Olu Should Resign As Lagos Governor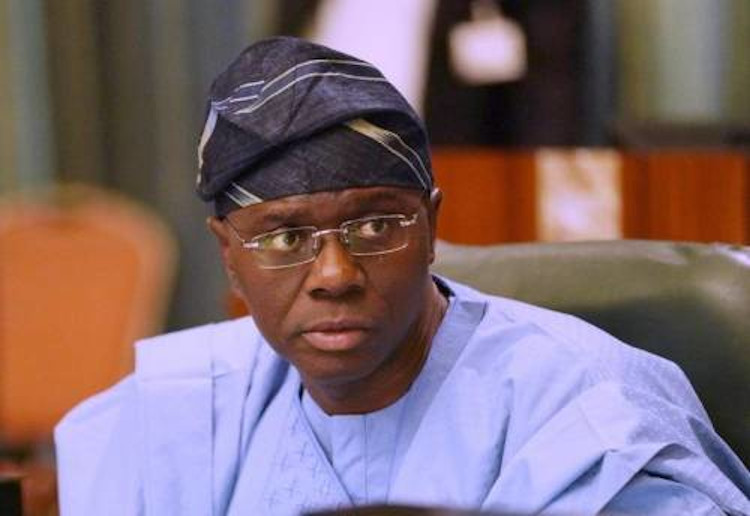 The Peoples Democratic Party (PDP), Lagos State Chapter, Sunday, asked Babajide Sanwo-Olu to step down his position as the Governor of the state.
Brandnewsday understands that the PDP Lagos Chapter claimed that Sanwo-Olu has lost the confidence of the people, hence should leave the office.
The Publicity Secretary of the party in the state, Taofik Gani made this known why explaining that the people of the state no longer trust Governor Sanwo-Olu, following the use of soldiers against peaceful End SARS protesters at Lekki toll gate in the state.
Recall that the Nigerian Army allegedly killed a few peaceful protesters at the Lekki toll gate after being invited by the state government.
However, the 81 Division of the Nigerian Army had refuted the claims that its men shot and killed protesters at the Lekki toll gate.
Gani stated that "The PDP is of the view that it is more expedient for Governor Babajide Sanwo-Olu to step aside now that the Nigerian Army has revealed him as the person who invited the soldiers to go quell the Lekki protests which have led to unfortunate fatalities and grievous injuries.
"Obviously, Lagosians can no longer trust a governor who denies his conspiracy actions in government. Sanwoolu has no moral standing worth being proud of and he should admit this and honourably leave the stage as governor of the state."