Lagos State Government Brings Fuel Pump Station On Waterways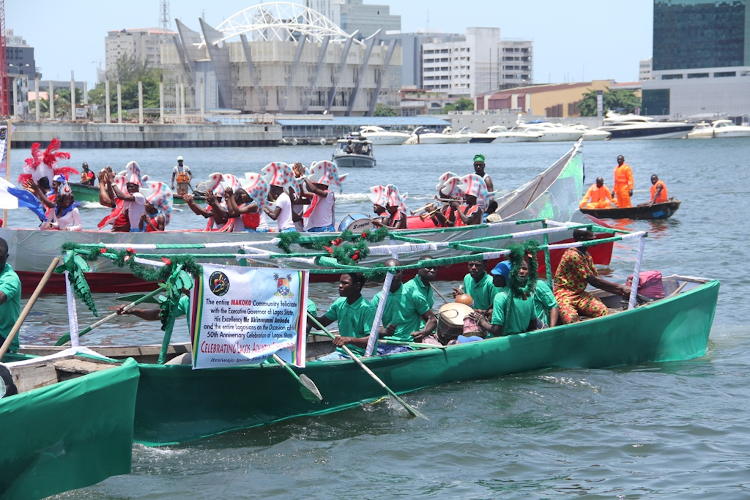 The Lagos State government has launched the first fuel pump station on the Lagos Island waterways to subserve private and commercial boat operators.
As a corollary, the pump will promote water transportation and generate more money to allow boat operators to easily refuel their vehicles.
Previously, boat operators resorted to buying fuel from petrol stations in kegs and refuelling their boats from the kegs.
Lagos State Govt Brings Fuel Pump Station On Waterways
Speaking at the five cowries terminal in Lagos during an event, Mr Oluwadamilola Emmanuel, the General manager, LASWA, commended the fueling station project, adding that it would boost ferry operators' activities and help them expand.
READ: Lagos Govt Meets With Uber, Taxify Operators, Rolls Out New Directives
Emmanuel said: "This project is significant to us at LASWA being a responsible agency of government.
"We are concerned about the hardship and occasional harassment usually faced by ferry operators while using jerry cans to get fuel from filling stations to run their boats.
READ: James' Bag Or James's Bag: Indicating Ownership With The Apostrophe— Dr Ganiu Bamgbose
"With the opening of this fuel pump unit to serve both commercial and private boat owners, the safety of lives and property on the Lagos waterways will be greatly enhanced.
"To further promote the safety of all waterways users, we urge boat operators to desist from moving fuel with kegs."