HAJJ 2020: What Lagos State Govt Asked Intending Pilgrims To Do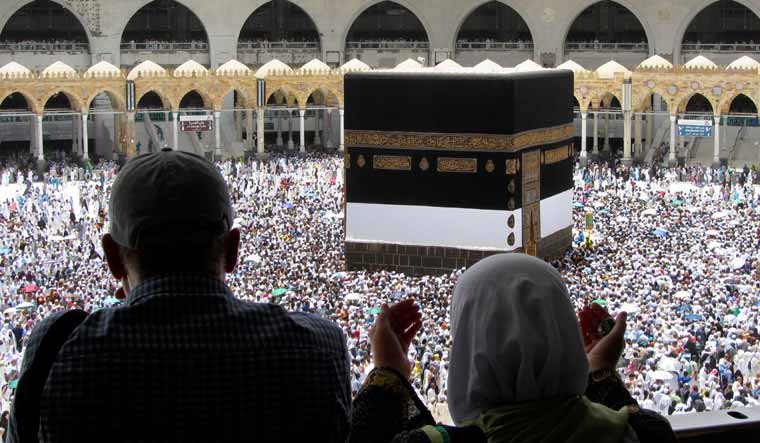 After the long uncertainty on Hajj 2020 pilgrimage, the Lagos State Government has appealed intending pilgrims of Hajj 2020 to postpone their hajj plan until the year 2021.
Brandnewsday learned that this was part of the major resolutions agreed on by the State government, the intending Pilgrims, Ulamahs (Islamic scholars) and other stakeholders, during a one-day sensitisation programme on the future of the year Hajj 2020 operation, held at the Lagos State Secretariat, Alausa, Ikeja.
Consequently, the Saudi Arabian authority banned the international pilgrims from performing the year 2020 pilgrimage due to the COVID-19 Pandemic.
Hajji 2020
Speaking on the cancellation of Hajj 2020, the Honourable. Commissioner for Home Affairs, Prince Anofiu Olanrewaju Elegushi, appreciated the Saudi authority for taking such a difficult decision in order to contain the continues spread of COVID-19. Adding that the Saudi authority considering the large number of people that would have performed the pilgrimage in Makkah and Medina.
Elegushi reiterated that performing 2020 holy pilgrimage in the face of the pandemic might have been a severe decision. Although many people would be rejected the opportunity in the application process. He stressed that waiting till next hajj when the pandemic should have subsided is a better option.
The Commissioner said as a government that is responsible for its people, no pilgrims would be denied their legitimate right to seek a refund of the hajj fare already paid.
Hajj 2020 Money Refund
Meanwhile, Elegushi appealed pilgrims to leave the money in government's coffer, as payment for the exercise in 2021 in order to be considered on a first-come, first-served basis.
Speaking further, he urged those who have not completed their payments to do so quickly to secure their chances. As the Muslim Pilgrims Welfare Board will have their records. Urging pilgrims not to change their intention because of the present situation.
He also emphasised that it might not be easy for anybody seeking a refund to recoup the money between now and November 2020, when the year 2021 hajj operations will begin, assuring that the money is very safe with the State government.
While answering questions on the possibility of increment for the year 2021 hajj fare, Elegushi remarked that the National Hajj Commission of Nigeria (NAHCON) fixes hajj fares and not the State government, noting that one of the goals of the current Chairman of NAHCON, Barr. Kunle Hassan is to secure a reduction in the hajj fare so as to make it affordable for intending pilgrims.
On medical screening, Elegushi averred that all the intending pilgrims will be made to undergo a fresh screening at the appropriate time, stating that intending pilgrims can retrieve their international passport for any other use.
COVID-19 in Nigeria
Meanwhile, the Permanent Secretary, Mrs Adebunmi Adekanye implored the intending pilgrims and Lagosians to follow all the health protocols regarding COVID-19 pandemic, as it is real.