Moment Remains Of Fahim Saleh, Founder Of Gokoda Removed (Video)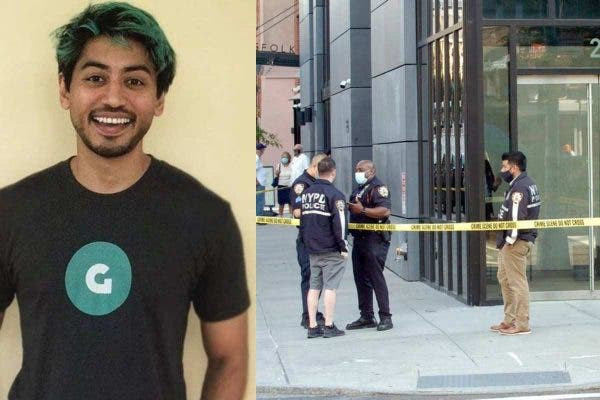 After Fahim Saleh was gruesomely murdered, a video has emerged as the founder of the Lagos-based motorcycle-hailing company, Gokada was removed from his $2.2million apartment in New York.
Brandnewsday had earlier reported that Saleh was last seen on Monday and news of him being reportedly murdered at his apartment on Tuesday after his sister raised an alarm that her brother is missing.
According to New York Daily News, the NYPD officers found the dismembered body of the deceased in a building on E Houston at Suffolk Street on the Lower Eastside.
The officers disclosed that they visited the address immediately the late GoKada founder's sister called 911 because she had not seen her brother in a day.
Meanwhile, a disturbing video as emerged as the dismembered body of the 33-year-old entrepreneur was seen taken away through an ambulance.
Gokada Founder's death, Fahim Saleh
According to the New York Post, Saleh's arms and legs below the knees were removed, and body parts found in different plastic bags next to a plugged-in electric saw.
How Fahim Saleh was killed
The NYPD said that the surveillance footage confirmed the suspect entering the building on Monday and then using the elevator with Saleh.
However, the CCTV footage showed the suspect was wearing gloves, a hat and mask covering his face, and carrying a bag.
He waited to enter the elevator with Saleh, and as they both rode up to the seventh floor. Saleh, however, appeared suspicious of the suspect.
Fahim started Gokada, a motorcycle ride-sharing company in Lagos, which faced setbacks and mass layoffs after Lagos banned commercial motorcycles (Okada) from operating, in January 2020.
Below is the video of the dismembered (limbless, headless) body of the Gokada CEO: