Naira Maintains Stand Against Dollar At The Parallel Market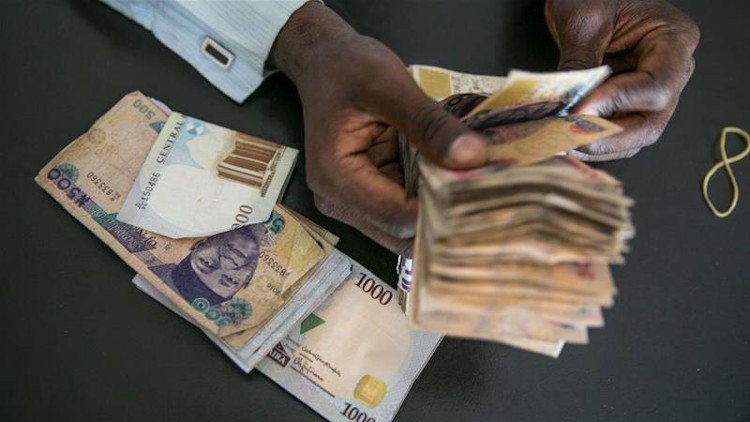 The naira has remained stable against the U.S Dollar at the parallel market (black market) of the foreign exchange market, since the past 6 working days.
Brandnewsday gathered that naira is sold at N450 to $1 on Friday, as it has maintained the price rate for a week, despite the instabilities in the foreign exchange market.
Interestingly, the naira's resistance to the dollar was bone out of the reinforcement by the country's foreign reserves, which have remained relatively stable at around $36.5 billion as on Thursday, 11, June 2020.
Recently, the Central Bank of Nigeria (CBN) embarked on the selling dollar businesses and individuals with certain needs— selling about $100 million per week. Be as it may, foreign-based investors are yet to benefits from the sales of the dollar.
Recall that the CBN had scrapped a planned auction for the U.S dollar due to lockdown measures to contain the widespread of the COVID-19 pandemic.
in a similar report, the CBN stated its eagerness to rescue Nigeria's economy using all the available monetary tools in its possession to save the country as a result of the novel COVID-19. Alongside tackling currency speculators in the country.
Dollar Appreciates
Also, the U.S dollar appreciated on Friday, as America got to a new height of COVID-19 cases, recording over 2 million COVID-19 indexes.
The U.S. Dollar Index that tracks the greenback against a basket of other currencies gained 0.10% to 96.85 by 4:54 am, Nigerian time.
Speaking on the development, Marc Chandler, Chief Market Strategist at Bannockburn Global Forex told CNBC that "The animal spirits aren't so strong.
"One trade is rippling through the markets: taking profits on equities, beating up on emerging markets, unwinding gains in these leading currencies and flocking to the safety of the debt markets."