Gold Spot Prices Shrink As U.S Rolls Out Attractive Economic Data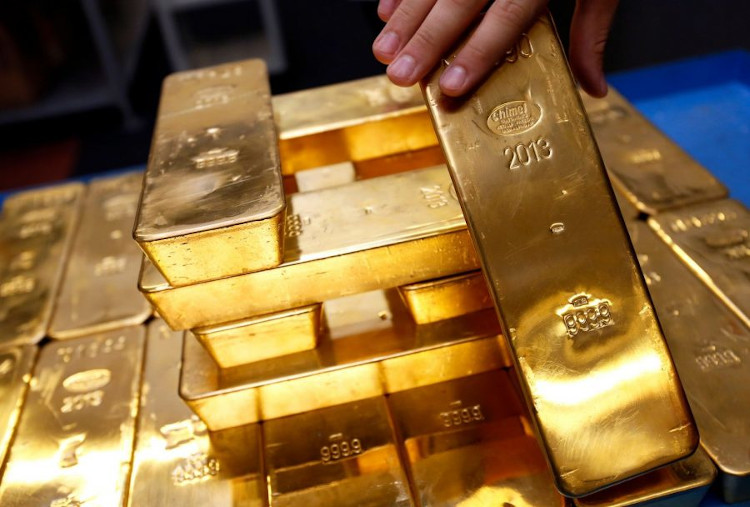 Gold prices plunged below the $1,700 benchmark, as America experiences an increase in job numbers and economic recovery after easing of lockdown from the COVID-19.
Brandnewsday reports that the spot gold, which monitors real-time trades in bullion showed that gold prices plunged by 1.75%, closing at $1,684.21.
Meanwhile, reports in May by economists who had forecasted a job loss of about 8 million due to the COVID-19 pandemic oppressing the U.S. economy negatively for a third consecutive month.
Speaking on how investors were left dumbfounded, an analyst at New York's OANDA, Ed Moya told Reuters that "Gold traders rushed for the exits after they were stunned by the robust nonfarm payroll report."
"It will be hard for the Fed to remain extremely accommodative if the world's largest economy is already in recovery mode."
Moya added that "Gold might not get much more support from the Fed, but geopolitical risks, second wave concerns, and an eventually weaker U.S. dollar should keep the longer-term bullish outlook intact."
Gold Prices
Why invest in gold? Humans mainly use gold for making jewellery, physical coins, and recently, for industrial purposes such as in the production of electronics. However, it is rare enough that many people don't have it, or have it in minute quantities.
READ:
"I expect a return by next week to the basics of global economic recovery, before more headlines on Middle East worries, China-U.S. tariffs, debt and creeping — not negative interest rates — give gold a leg up," said George Gero, managing director in charge of the precious metals portfolio at RBC Wealth Management in New York.
In addition, America's Federal Reserve, the Congress, and U.S. Treasury have collectively approved and disbursed trillions of dollars in outright aid to businesses, and grants and loans to individuals in recent weeks because of the COVID-19-triggered economic downturn.