Dangote Cement Q4 2020 Review: Bullish Outlook for '21f Driven by Capacity Addition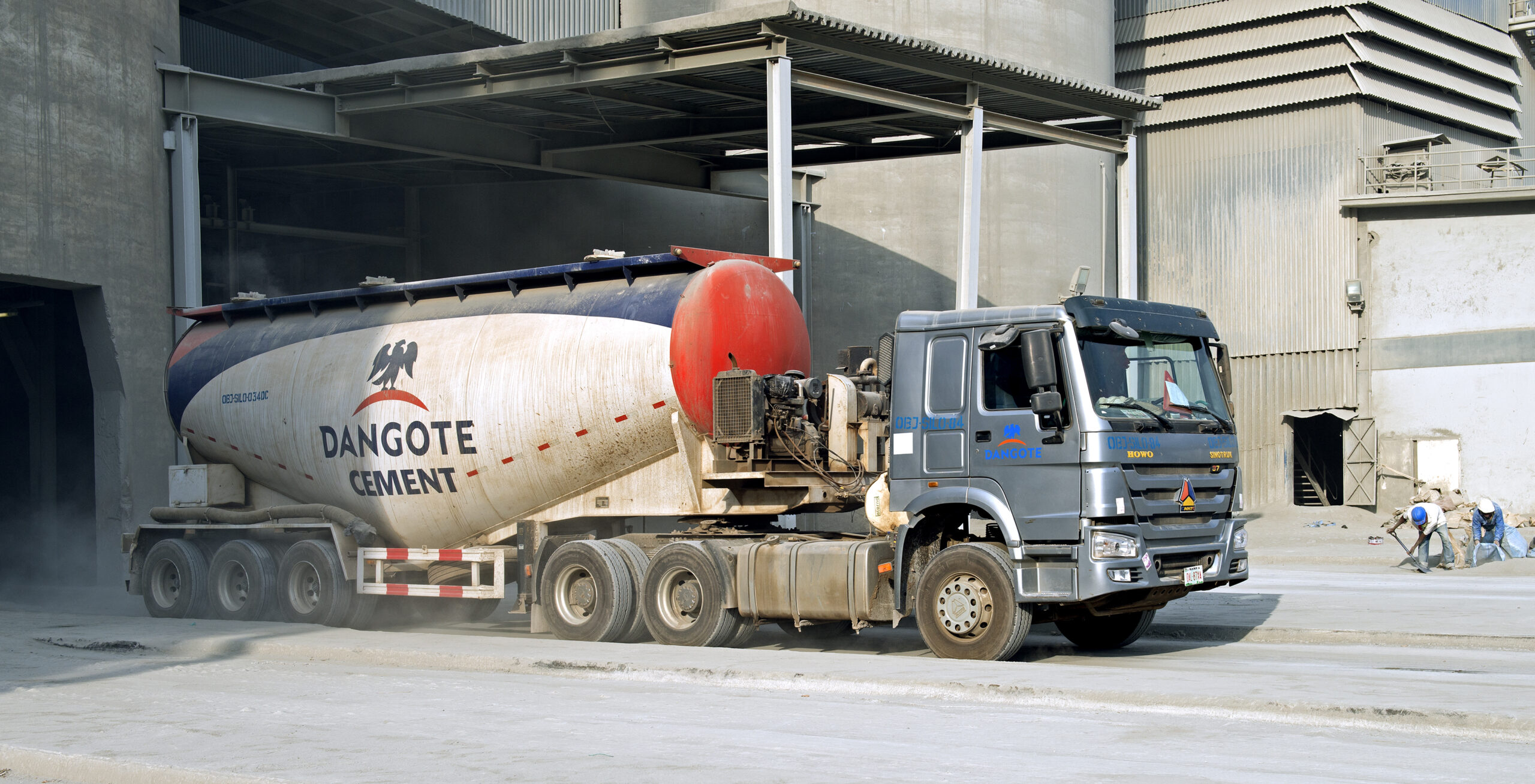 Negligible changes to our EPS forecasts over the '21-22f period
Dangote Cement delivered strong Q4 '20 results with earnings up +55% y/y to N86.8bn. However, we have made negligible changes to our EPS forecast over the '21-22f period because Q4 figures were broadly in line with our expectations. Our new price target of N239.5 is down by around -1% because we have raised our risk-free rate assumption by +100bps to 11%. Looking ahead, we expect DangCem to produce a stellar performance in FY'21 projecting an EPS growth of 13.6% y/y.
Our forecast is driven by the following assumptions, 1) a double-digit y/y sales growth, 2) capacity utilisation of 53% and 3) an EBITDA margin of 47.7% for the group.
For Nigeria, we forecast cement production growth of c.8% y/y to 17.3 million metric tonnes (mmt) and a slight y/y increase in prices. Commissioning of the 3.0mmt Okpella Plant and clinker exports across Africa will be supportive. We project a similar cement production growth for the Pan-African business hinged on recovery in Tanzania, continued growth in Senegal and expansion in Ethiopia, Sierra Leone and Congo. We remain cautious on pricing and expect a slight price increment through the year. For costs, we expect moves to replace relatively expensive coal-fired kilns for cement production with cheaper biomass fuels to have a limited short-term impact.
We have also adjusted upwards our opex forecasts over the next two years to reflect inflationary concerns. DangCem raised around N220bn in a successful commercial paper and bond programme in 2020, taking advantage of the low yield environment. However, this year, management does not expect to return to the debt market with similar ambitions due to strong cash generation. Nonetheless, we do not rule it out. On the Q4 '20 results call, management also stated that plans to repurchase the company's stock in the future remain.
We suspect management will do so in the event DangCem's share prices sharply decline. Management proposed a N16.0 dividend, consistent with recent years. This implies a dividend yield of 7.4%. DangCem shares are trading on a '21f EV/EBITDA of 8.1x compared with global and emerging market peers of 8.7x and 8.9x respectively. Year-to-date, DangCem shares have shed -12% vs. the NSE ASI's -4% decline. We maintain our Neutral rating on the stock.
Strong results delivered in Q4 '20 with PAT up 55% y/y
Q4 '20 sales of NGN272.8bn were up 29% y/y while PBT and PAT advanced by 93% y/y and 55% y/y respectively. Unit volume expansion and price increases drove sales growth. The group's cement sales rose by 15% y/y to 6.5 million tonnes during the quarter, helped by Nigerian volumes (up +22% y/y to 4.0 million tonnes). Below the sales line, a significant decline in net finance expenses, growth in other income and flattish y/y operating expenses supported PBT growth. Compared with our forecasts, Q4 sales and PAT were broadly in line. On a full-year basis, DangCem's sales of NGN1.0trn, which grew 16% y/y, crossed the trillion naira mark.