GTB Adds 26.29% To Earnings… PAT Declined By 3.20%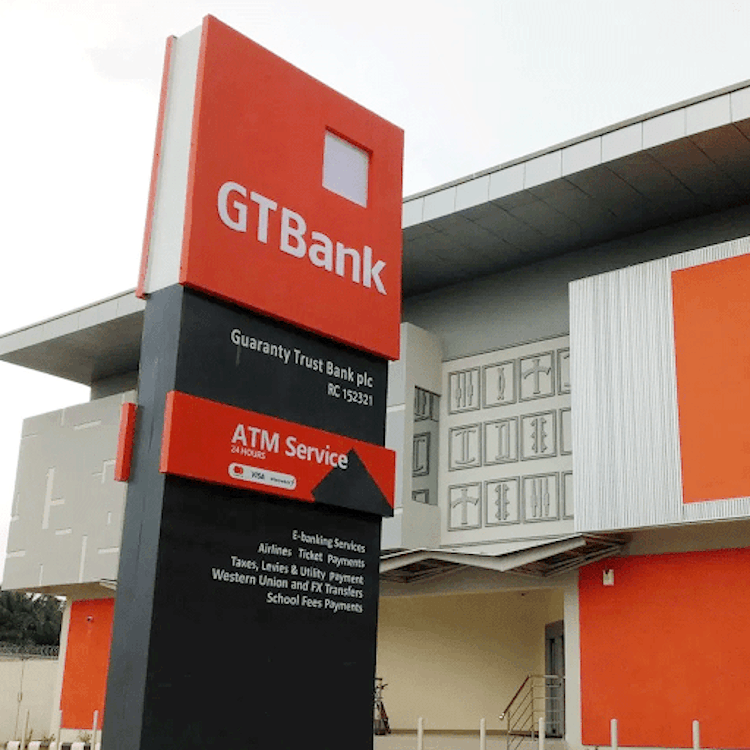 Guaranty Trust Bank PLC (GTB) has announces an impressive earning as  gross revenues jumped  by 26.29% in Q3-2020, Brandnewsday reports.
This was mainly driven by improved interest income and lower interest expenses despite the surge in impairment charges and drop in net fees and commission income. Notably, net interest income advanced by 9.71% from N172.94bn to N189.74bn buoyed by a 1.80% increase in interest income and a 24.90% reduction in interest expenses.
GTB Surge in impairment charges dragged net interest income  
An unsurprising 267.40% surge in loan impairment charges motivated by CBN push on loan to deposit ratios and COVID-19 impacts on credit quality of businesses reduced Net interest income to 5.53%. Specifically, impairment charges increased from N2.76bn to N10.14bn amid growth in private sector credit among major  banks in Nigeria. In similar fashion,  Net fees and commission income waned by 170.38% to N32.725bn from the N46.50bn recorded in Q3-2019 with major drag coming from lower credit related fees and commissions, corporate finance fees and e-business income even with the slight increase recorded  in account maintenance charges.
Declined cost management effectiveness and tax burden pressured bottom-line  
Following the drag on fees and commission income, total operating income only advanced by 3.52% tolled by a 12.85% increase in operating expenses, this lead to a 1.93% drop in profit before tax. Notably, Operating income moved from N270.25bn to N279.75bn while profit before tax (PBT) declined from N170.65bn to N167.35bn in the current period. However, tax expenses advanced by 5.95% despite fall in PBT leading to a 3.2% fall in Profit After Tax. In summary, GTB made N142.28bn PAT compared to the N146.99bn generated in Q3-2020 with earnings per share (EPS) dropping from N5.19 to N5.02 in the current period