World Bank 's Projection of Slower Diaspora Remittance To Nigeria, Negative For Exchange Rate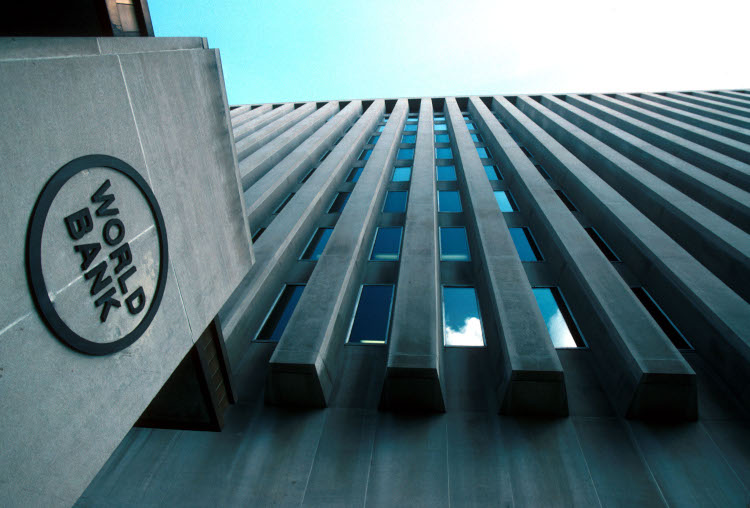 In the just concluded week, the World Bank stated that it expects an inflow of diaspora remittance to Nigeria to drop by USD2 billion to USD21.7 billion in 2020, from the USD23.8 billion it printed in 2019.
According to the World Bank report, the decline in remittances from Nigerians living abroad was amid COVID-19 pandemic and the attendant's economic crisis which negatively affected most foreign countries.
Specifically, weak economic growth and employment levels in migrant–hosting countries as well as weak oil prices remained the major contributing factors. In the Washington-based institution report, titled "Migration and Development Brief 33", the steepest drop in diaspora remittances is expected in Europe (by 16%) and Central Asia (8%), followed by East Asia, the Pacific and the Middle East amongst others.
World Bank Diaspora Remittance 
Despite the anticipated decline in remittances, World Bank noted that it will still serve as an important source of external financing for Low and Middle-Income Countries (LMICs) given the quantum of inflow in 2019. Remittance flows to LMICs was USD548 billion in 2019, higher than foreign direct investment inflows (FDI) worth USD534 billion. Nigeria was the seventh-largest recipients amongst LMICs in 2019.
In another development, data from the Central Bank of Nigeria (CBN) depository corporations survey showed a 0.01% month-on-month (m-o-m) marginal fall in Broad Money Supply (M3 money) to N37.18 trillion in September 2020. This resulted from a 0.88% decrease in Net Domestic Asset (NDA) to N28.27 trillion; however Net Foreign Assets (NFA) increased m-o-m by 2.87% to N8.91 trillion.
The decrease in NDA was driven by an 11.09% m-o-m rise in other assets net to N3.87 trillion, although we saw a 1.81% m-o-m rise in Net Domestic Credit (NDC) to N39.39 trillion in September 2020. Further breakdown of the NDC showed a 13.15% m-o-m increase in Credit to the Government to N9.68 trillion; however, Credit to the Private sector declined by 1.41% to N29.71 trillion.
On the liabilities side, the marginal 0.01% m-o-m moderation in M3 Money was chiefly driven by a 23.84% fall in treasury bills held by money holding sector to N2.26 trillion but was partly offset by the 2.06% m-o-m increase in M2 Money to N34.93 trillion.
The increase in M2 was propelled by a 3.02% rise in Narrow Money (M1) to N13.53 trillion (of which Demand Deposits increased by 3.15% to N11.52 trillion, and currency outside banks rose by 2.30% to N2.02 trillion), as well as a 1.46% increase in Quasi Money (near maturing short term financial instruments) to N21.39 trillion.
Reserve Money (Base Money) fell marginally m-o-m by 0.84% to N13.58 trillion as Bank reserves decreased m-o-m by 4.32% to N10.83 trillion, however currency in circulation increased by 2.38% to N2.43 trillion. Elsewhere, crude oil prices at the international oil market increased, especially the West Texas Intermediate (WTI), given a 1.22% w-o-w rise in US crude oil input to refineries to 13.55 mb/d as at October 30, 2020 (albeit, It declined y-o-y by 14.02% from 15.76 mb/d as at November 1, 2019).
Read Also: Nestlé joins the Africa Plastics Recycling Alliance to transform plastics recycling infrastructure
Also, U.S. commercial crude oil inventories (excluding those in the Strategic Petroleum Reserve) fell by 1.62% w-o-w to 484.43 million barrels as at October 30, 2020 (inventories have risen by 8.43% y-o-y from 446.78 million barrels as at November 1, 2019).
Hence, the WTI crude price rose w-o-w by 5.77% to USD38.54 a barrel. Also, Brent price rose by 6.38% to USD40.71 a barrel as at Thursday, November 5, 2020; while, Bonny Light increased by 11.42% to USD37.23 a barrel.
We note that the projected decline in diaspora remittance is negative for the country's currency pairs against others, particularly Naira/USD. Meanwhile, we expect the low-yield environment to be sustained despite the recent increase in credit to the government as excess liquidity continues to dominate the financial system.
Seen on Brandspurg.com