Dangote Sugar Generates N160.51bn Revenue In Q3-2020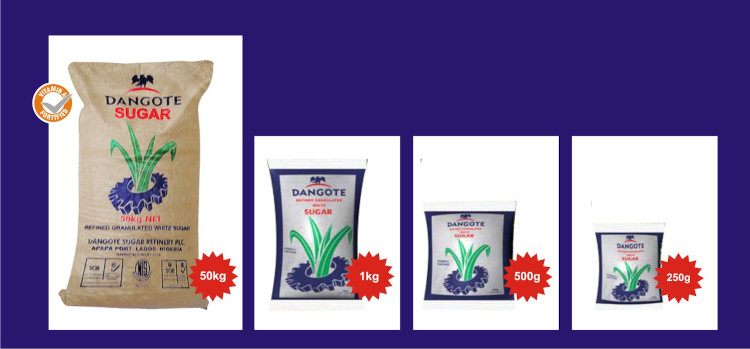 Dangote Sugar Refinery PLC (DANGSUGAR) leapt forward as it displays an impressive topline performance in Q3-2020, adding a gross revenue by 36.70%.
Brandnewsday learned that Dangote Sugar generated N160.51 bn revenue in Q3-2020 driven by N153.80bn and N5.10bn in the wholesale and retail segment.
READ: Dangote Sugar Acquires Savannah Sugar For Production Expansion
Dangote Sugar's Revenue from the Wholesale (50kg) and retail segment advanced by 38.30% and 18.65% compared to the N111.20 and N4.3bn generated in Q3-2019. This was followed by a 42.94% increase in the cost of sales from N88.41bn to N126.37bn in Q3-2019 and Q3-2020 respectively.
Dangote Sugar
The company's gross profit advanced by 17.67% with a 21.72% increase in operating profit. Consequently, profit before tax advanced by 26.60% from N22.97bn to N29.01bn in the current period. A 70.38% reduction in tax expenses also pushes the profit after tax by 81.13%.
The company generated N26.63bn in PAT representing a 16.59% Net Profit Margin compared to the N14.70bn with a 12.52% Net Profit Margin in Q3-2019. In summary, earnings per share advanced by 76.61% from 1.24% to 2.19% in Q3-2019 and Q3-2020 respectively.
Recall that in an efforts to increase production capacity, shareholders of the Dangote Sugar Refinery have given the go-ahead to formally take over the Savannah Sugar Company Limited.
The shareholders of DSR during their Extraordinary General Meeting, which was preceded by the 2019 Annual General Meeting, voted in favour of the merger of the two companies as sub-Saharan Africa's largest sugar refining firm embarked on the next stage of its backward integration plan to revolutionise the sugar sub-sector of the nation's economy.
Source:
NSE, PFI Capital