Banking Leaders Shiver Over Digital Transformation In Sector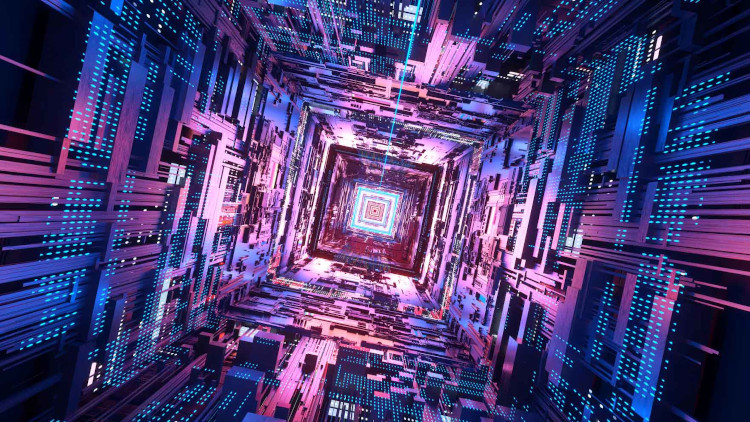 Many executives leading banks (Banking Leaders) grapple with fears over the speed of technological change and ethical conundrums. Thus, it raises top concerns of more than 300 senior executives in a new survey.
These senior executives' biggest challenge may not be around the possibilities of the technology itself, but rather the ethical implications surrounding the use of customer data.
The findings come from a survey by law firm Herbert Smith Freehills on the global banking industry, exploring what senior managers view as their biggest fears over the next three years. The survey is based on interviews with more than 300 senior executives at global banks.
Banking Leaders
More than two-thirds of survey respondents (68%) said digital transformation was one of the biggest challenges they will face over the next three years.
"Digital transformation is an incredibly wide-ranging and long-term process which is bringing to life many new challenges as well as opportunities," says Alex Cravero, head of the digital law group at Herbert Smith Freehills.
"Technology moves so quickly. It's a constant and accelerating force that is impacting all kinds of organisations. In many instances, technology is outpacing regulation and law."
Data dilemmas
Banks, like most large organisations, hold vast amounts of customer data. And fast-evolving technologies, such as artificial intelligence (AI) and blockchain, hold an array of dynamic possibilities for unlocking and monetising this data.
However, the backlash over the way social media platforms and other groups have been utilising and manipulating customer data over the past couple of years makes this a particularly thorny ethical issue.
"A balance has to be struck between law and regulation, which has always been a tricky area for organisations to navigate to the best of times," Mr Cravero says.
READ: Unprecedented Technology Project Set For Launch In Nigeria
"The big challenge is how to unlock growth through the value of data effectively, whilst also maintaining the trust of the customer base," Mr Cravero notes, adding that recent studies show that when people download an app, they typically decide whether they're going to keep it or delete it in about 20 seconds. "It highlights the level of customer demands banks are having to work with at the moment, whilst maintaining customer trust.
THE BIG CHALLENGE IS HOW TO UNLOCK GROWTH THROUGH THE VALUE OF DATA EFFECTIVELY, WHILST ALSO MAINTAINING THE TRUST OF THE CUSTOMER BASE.
"You need to have responsible data collection, while at the same time capitalising on the benefits that these dynamic constantly developing technologies can bring."
Blockchain could provide financial services with a revolutionary type of centralised monitoring platform, but its promise is tempered by legal restrictions. The 2018 General Data Protection Regulation gives individuals control over their personal data, as well as the right to be forgotten creating obstacles to the large-scale holding and processing of data.
Banking Leaders
AI, meanwhile, offers enormous potential to gain insight into data, but ethical questions quickly arise around how much right an organisation has to use that data, along with questions over what the data is being used for.
Almost a quarter of the survey's respondents (24%) view regulatory change as their biggest challenge in the next three years, while 15% said they viewed legal and regulatory red tape as a hindrance to digital transformation.
Cultural changes
The process of finding "the right balance" in an organisation typically involves installing digitally savvy leaders that can empower staff to work in new ways to better utilise new technologies, according to findings from Herbert Smith Freehills's survey.
READ: US 2020: Good Time: 31-Year-Old Nigerian, Owolewa Emerges US Rep
"Delivering a digital data strategy on a day-to-day basis can involve completely changing the shape of the team. It may involve introducing cultural and behavioural changes in an organisation and the increased collaboration required has led to a rise in partnerships, joint ventures and acquisitions," Mr Cravero says.
"The development of the right [digital] talents and skills in a workforce is a really tricky challenge and requires continuous learning."
More than a third (39%) of senior banking executives said the greatest barrier to transforming their business is the absence of a digital mindset in their organisations, according to the report.
"The opportunities promised by digital transformation are really significant — probably unparalleled. But unlocking those opportunities is really challenging because there are so many things to navigate in an ever-changing legal and regulatory environment.
"It's no surprise that banks are becoming concerned about what the future might look like and how they should go about addressing it," Mr Cravero says.
"It's going to be an evolving process for all banking organisations going forward and planning at every organisation is going to be different. Ultimately, it's down to individual banks to find out what works for them."
This article is culled from The Banker