Julius Berger Nigeria Reveals Plan To Diversify Into Agro-Processing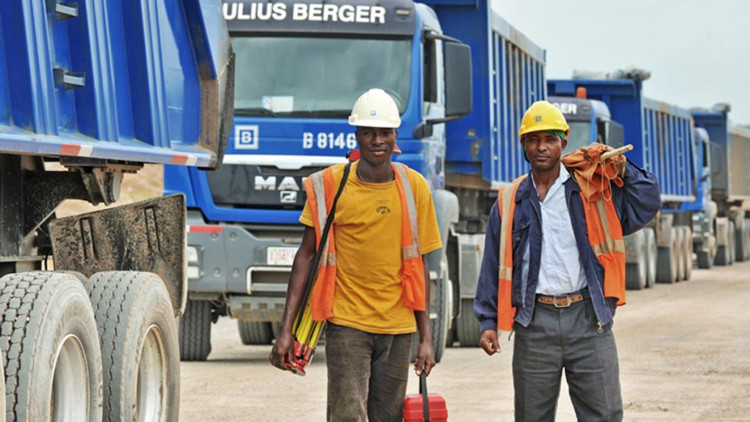 Julius Berger Nigeria Plc declared that the company's Board of Directors at its meeting held on Tuesday has approved a diversification opportunity into agro-processing.
The goal of the Board of Directors and the Executive Management of the company is to deliver on that strategy by maintaining and strengthening the Company's competitive advantages in the Construction sector, and Capital Market.
Speaking on the development, the management stated: "We have severally advised the Market that Julius Berger will be looking into diversification opportunities, based on the emerging developments, political, economical and structural in Nigeria and the resultant reforms by the Governments.
Julius Berger Nigeria:
"We would advise the Exchange and the Capital Market that the Board of Julius Berger at its meeting held on September 22, 2020, approved a diversification opportunity for the Company in Agro-processing.
"The Board of Directors and the Executive Management of Julius Berger strongly believes that this diversification direction would support the continued success of the Group in the future and align with the strategic objective of the Government to stimulate value creation in Nigeria.
Julius Berger aims to strengthen its competitive advantage in Nigeria's vulnerable economy.
Company financials
Julius Berger reported a loss of N1.931 billion for the six months ended in its Q2 2020 results, compared with a profit of N2.835 billion in the corresponding period of 2019.
READ: Investment Recommendation: Buying Lafarge's Recovery Story As Profit Jumps By 158.96%…
The construction firm also recorded revenue of N102.055 billion in 2020, down from N131.783 billion in 2019. Gross profit fell from N29.849 billion to N18.633 billion in 2020.
The firm was able to reduce administrative expenses to N15.748 billion in 2020, compared to N22.446 billion in 2019. However, a foreign exchange loss of N3.102 billion in 2020 led to loss after tax of N1.931 billion as against a profit after tax of N2.835 billion in 2019.
READ: NSE Launches SentryGRC Platform To Promotes Capital Market