Heritage Bank Stripped Of D'banj N45million Endorsement Deal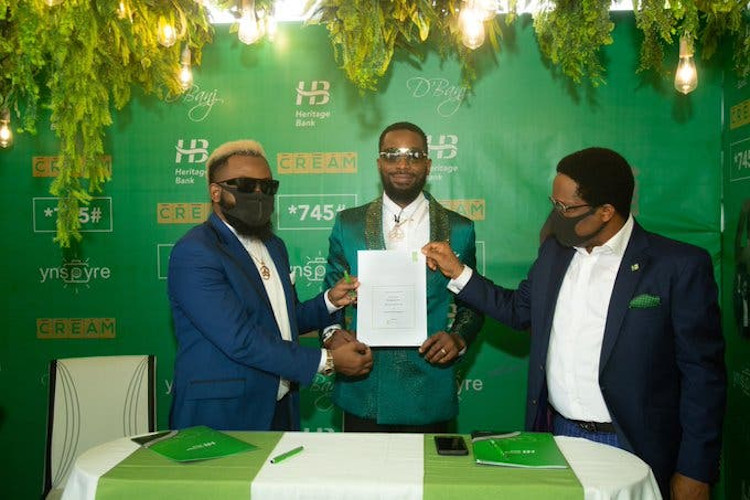 The rape allegation against D'banj gets messier, as Heritage Bank reportedly suspended N45million endorsement deal of Oladapo Daniel Oyebanjo popularly known as D'banj indefinitely.
Brandnewsday gathered that the Koko Crooner has allegedly been stripped of his mouth-watering N45million endorsement deal until he clears his name.
Recall that on D'banj's 40th birthday, he was announced to have sealed a deal with Heritage bank. A few days later the singer was accused by Seyitan Babatayo of rape in 2018.
D'banj Rape: Heritage Bank deal
According to a viral report on social media, D'Banj deal with Heritage Bank was suspended until he clears his name in the rape case.
Meanwhile, popular TV host, Vimbai Mutinhiri – Ekpenyong, shared a screenshot of a chat revealing the suspension with the caption that "We have to allow the wheels of justice to turn."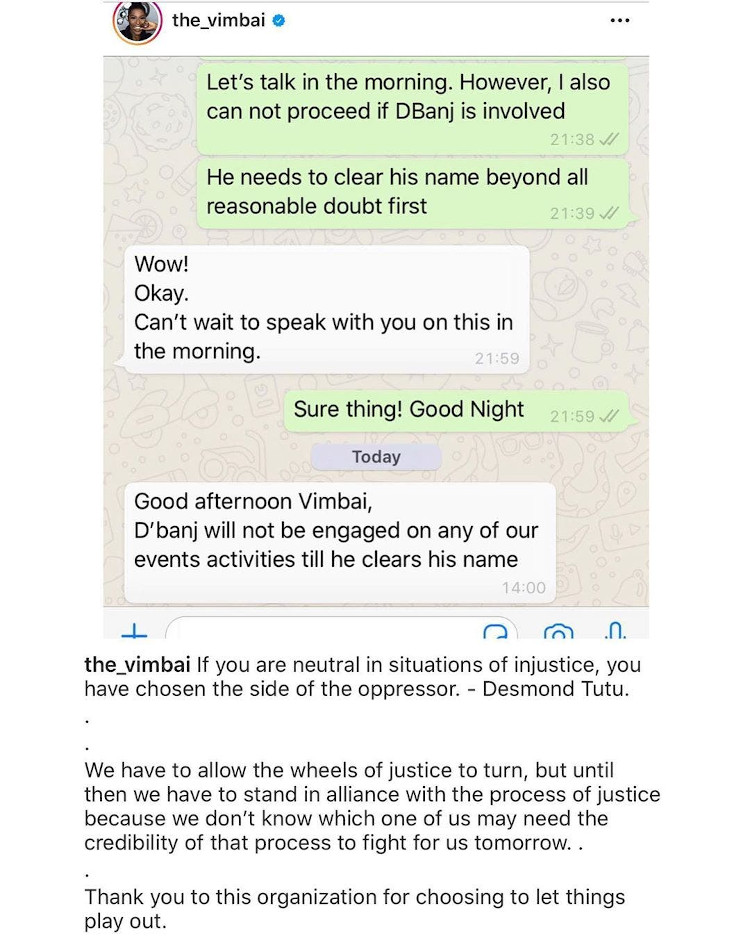 The caption reads: "If you are neutral in situations of injustice, you have chosen the side of the oppressor. – Desmond Tutu.
"We have to allow the wheels of justice to turn, but until then we have to stand in alliance with the process of justice because we don't know which one of us may need the credibility of that process to fight for us tomorrow…
"Thank you to this organization for choosing to let things play out."
However, this didn't go down well on some users on social media, as they trooped out to speaks against the Heritage Bank moves, while some commended the moves.
MyRoughDiamond wrote: "Rape is a sensitive and horrible issue. Nobody wants anything to do with it. He should clear his name and be welcomed back; that's if he's innocent."
VieArr said: "Heritage bank cutting ties with Dbanj should teach you a lesson that some people don't really care about you, they are just sticking with you cos they benefit from you and once they sense that things are not going well for you, they will jump bus.. #DbanjSuspended."
@BillonChidera wrote: "To what end? What if he didn't rape her? It's very bad when people just create a thread out if a selfish interest. Remember Public investigation does not justify claims. At least you have gotten what you wanted now everybody would rest."
Meanwhile, over 15, 000 people have signed a petition calling for D'banj to be stripped off from all his endorsement deal, including from the United Nation, as an Ambassador of Peace.