CBN Squeezes Banks N459.7 Billion For Failure To Meet CRR Target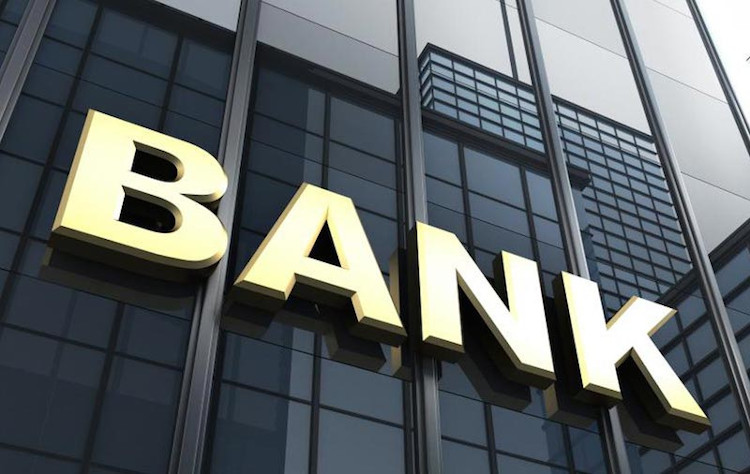 The Central Bank of Nigeria (CBN) has debited twenty-six banks a whopping sum of N459.7 billion for not meeting up with their Cash Reserve Ratio (CRR) obligations.
Brandnewsday reliably gathered that the twenty-six banks affected in the CBN debits for not catching up with their CTR include merchant banks and leading banks in the country's banking industry.
The cash reserve requirement: CTR is the minimum amount banks are expected to remain with the Central Bank of Nigeria from customer deposits.
Central Bank Debits: Banks Debited for CRR
Meanwhile, the list of the most affected banks is United Bank for Africa Plc, UBA (N82.3 billion), First Bank of Nigeria Ltd (N59.3), Zenith Bank Plc (N50 billion), First City Monument Bank (FCMB) Limited (N45 billion), and Guaranty Trust Bank Plc, GTBank (N40 billion).
Other affected banks can be seen in the table below: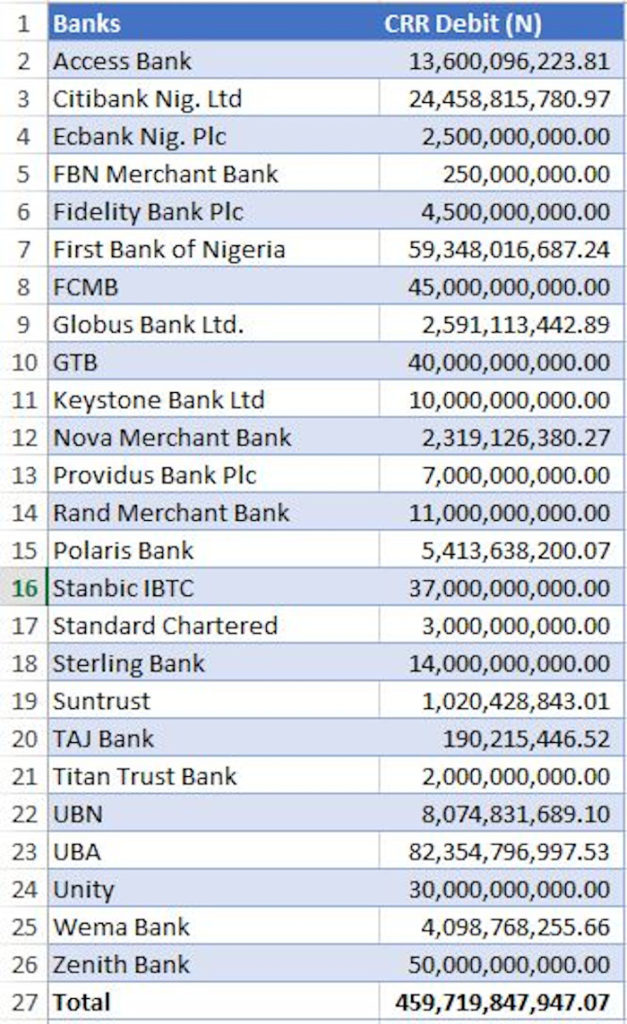 Recall that the last CRR debits occurred within a short period (barely a month) after a lot of banks were altogether debited about N1.4 trillion for failing to meet up in April. Between then and now, a lot of other minor CRR debits have occurred.
In a similar vein, during the CBN's Monetary Policy Committee (MPC) meeting that was held last month, committee members voted to retain the CRR rate at 27.5%. According to sources, the rate was raised in January this year from 5% to its current level after the apex bank cited inflationary pressure concerns.
Perhaps, Nigerian banks are expected to reserve about 27.5% of their deposits as CRR with the Central Bank of Nigeria.
In January, the CRR was increased from 5% to 27.5% by the CBN Monetary Policy Committee (MPC) who explained that the decision was intended to address monetary-induced inflation whilst retaining the benefits from the CBN's LDR policy.