It Has Risen Again: Naira Appreciates To N386.94 Against US Dollar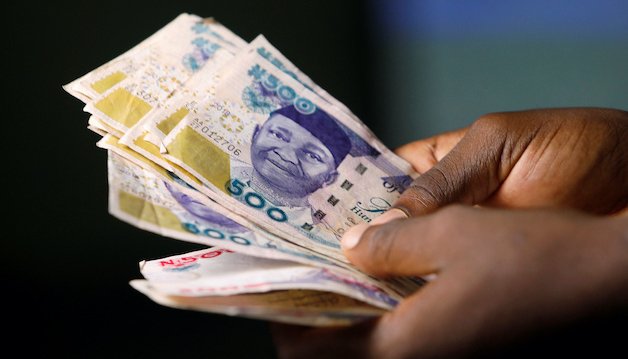 It is the sign of a good time, as Naira appreciates against the US dollar (N386.94 to a dollar) at the Investor and Exporters (I&E) window.
Brandnewsday learnt that the Naira appreciates to N386.9 as against the N387.88 to a dollar it recorded on Monday, 11 of May 2020, as investors struggled.
Consequently, the swift as Naira appreciates in value led to many investors pushing for forex supplies. It is, however, worthy to revealed that the exchange rate at the I&E window conflicts with the Central Bank Of Nigeria's published exchange rate. The CBN exchange published exchange rate is currently rolled out at N360/$1.
In a similar vein, in information made available on AbokiFX Monday, May 11, there is a wide difference in the exchange rate at the parallel market, which still maintains the old rate- N445/$1.
Naira Appreciates Against Dollar:
Available information from the FMDQ (where FX is traded by investors) shows that the naira appreciated against the dollar by N0.94, closing at N386.94 to a dollar, as against the N387.88 to a dollar that it opened with on Monday, May 11, 2020. The exchange at the end of last week was N387.25/$1.
Moving further, the handy data from the FMDQ indicates that the turnover was $9.98 million on Monday, May 11. This is a far cry from the $102.28 million that was recorded on Friday, May 8.
According to Nairametrics.com, the appreciation of the naira is coming up despite the pressure on the foreign exchange market and increased demand by importers and foreign portfolio investors, that are willing to repatriate the proceeds of their funds, in the debt market.
Meanwhile, Bloomberg revealed that manufacturers are striving to remain in business due to the foreign exchange scarcity being affected by the crash in crude oil prices. That is, people will find it a bit difficult to import raw materials, into the country,
Correspondently, FBNQuest calculates that there is a $1 billion backlog of outstanding dollar demand that is yet to be met.