COVID-19: Ekiti Man Rejects Son Who Returns From Lagos, (See What The State Government Do)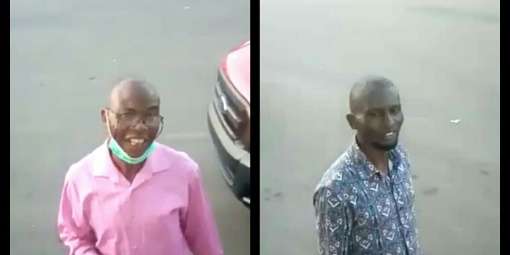 It's a mild drama in Ekiti State on Wednesday evening as a 'father rejects son' returning from Lagos amid fear of Coronavirus.
A father identified as Mr. Adeoye has left the public in surprise and also set the social media agog as he bluntly denied his own son from entering his house in the South-West State.
Brandnewsday gathered that Mr. Adeoye whose fear of rejecting his son was prompted by the fear of the son's current status for COVID-19. Also, he disclosed that he cannot ascertain his son COVID-19 status maybe he's negative or positive since he's returning from the Lagos, the country's coronavirus endemic state.
Therefore, the need to take the preventive measure by denying him access to the house became inevitable.
Thus, many people are wondering about the new Ekiti Wonders. Although there are several related reports whereby tenants refused to open the door for their landlords who returned from a high-risk country, among many other reported stories.
Reacting to the development, the Ekiti State Government has commended the father's sportsmanship to the state. As a result of that, he was appointed an ambassador of COVID-19 Task-Force in the state.