Unilever Nigeria Overcomes Harsh Economic Headwinds, Records Profit Surges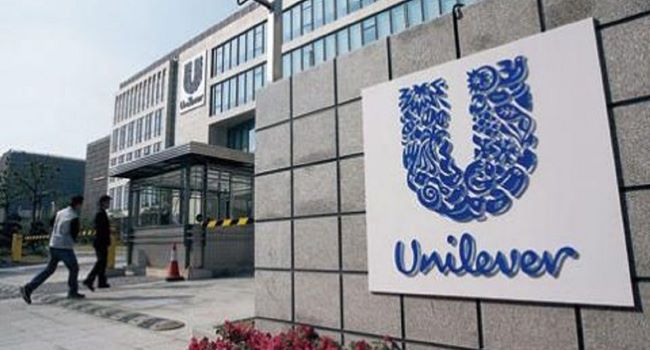 Unilever Nigeria Plc, one of the largest consumer goods firms in Africa's most populous nation, has overwhelmed tumultuous headwinds as profit surged, which validates the hike in key profit that helped compensate for rising input costs.
BrandNewsDay reports that the stellar performance beats analysts' estimates. Analysts and investors had wagered that just like other peer rivals the company would capitulate to imported inflation and the risk associated with the Russia and Ukraine war.
For the year ended December 2022, Unilever's net income surged by 76.47 percent to N6 billion from N3.40 billion as of December 2021.
It utilised shareholders' resources in generating higher earnings as the return on average equity (ROAE) increased to 8.66 percent in the period under review from 5.18 percent the previous year.
Unilever Nigeria Plc, which is principally involved in the manufacture and marketing of foods and refreshments, home care and beauty and personal care products, has made a profit from core operations as operating income surged by 665.17 percent to N8.57 billion as at December 2022 from N1.12 billion the previous year.
It is efficient at using its labour and supplies in producing goods or services as gross profit spiked by 54.61 percent to N31.48 billion as of December 2022.
Revenue was up 25.80 percent to N88.72 billion, thanks to excellent marketing and distribution channels and the hike in key products
Despite strong earnings growth, the consumer goods giant capitulated to the rising cost of production brought on by inflationary pressures, epileptic power supply, the risk associated with the Russia and Ukraine war, and the foreign exchange crisis.
The total cost of production increased by 17.32 percent to N80.50 billion as of December 2022 from N68.61 billion the previous year.
Unilever and peer rivals are also faced with severe challenges due to high exposure to foreign currency risk, stiff competition from unlisted brands with cheaper products, and limited ability in raising prices given the elastic demand for products.
While Nigeria's inflation rate surprisingly eased to 21.34 percent in December 2022 despite the Christmas and New Year festivities, dropping from 21.47 percent recorded in November, it is still the highest in 17 years.
Manufacturers are complaining that the government has not been able to formulate policies that will unlock the potential in a sector that is always the hardest hit by macroeconomic headwinds.
A lot of companies have been forced to lay off staff to stay afloat as the energy crisis and foreign exchange liquidity constraints while some have closed shops in a country where the unemployment rate is high and the geopolitical tensions have tipped more Nigerians into the pit of poverty.
According to the latest national accounts, manufacturing sector growth contracted to -1.9 percent year on year (y/y) in the third quarter (Q3) '22 compared with a growth rate of 3.0 percent year on year (y/y) recorded in the second quarter (Q2) '22.
The food, beverages, and tobacco segment contracted by -4.1% y/y while the apparel, and footwear segment contracted by -3.9% y/y respectively in Q3 '22.