Vitafoam Records N4.52 Billion Profit After Tax In 9 Month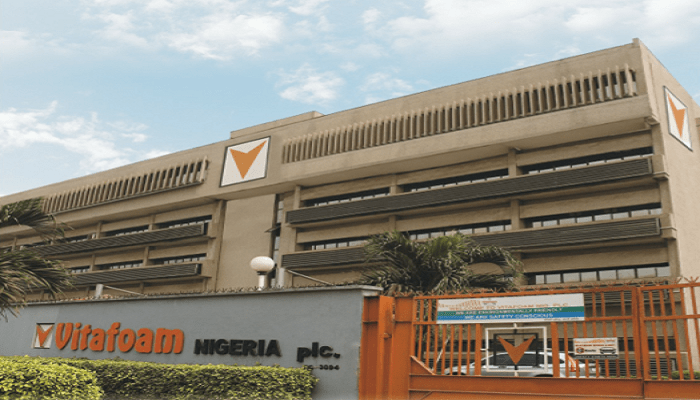 Vitafoam Nigeria Plc has reported N4.52 billion as profit after tax for nine months which ended 30th September 2022.
BrandNewsDay reports that this shows a slight N1.6% less than the amount the company reported during the same period last year.
The key highlights of the company's financial performance are highlighted below.
 Revenue
2022 H1: N46.31 billion
2021 H1: N35.40 billion
Change: +31%
Cost of sales
2022 H1: N30.91 billion
2021 H1: N21.73 billion
Change: +42
Gross Profit 
2022 H1: N15.39 billion
2021 H1: N13.68 billion
Change: +13%
Admin Expenses
2022 H1: N6.80 billion
2021 H1: N4.54 billion
Change: +49%
Finance Cost
2022 H1: N704.99 million
2021 H1: N852.51 million
Change: +17%
Earnings per share
2022 H1: N338.00
2021 H1: N339.00
Change: +0.29%
Bottom line: Vitafoam during the period, the massive increase in revenue was derived from contracts with customers for the transfer of goods at a point in time in the following major product lines. Despite this, the increase in the cost of sales on the back of raw materials and consumables increased during the period as well as an increase in admin expenses, causing profit to record N1.6% less than the amount last year.