10 Quick And Simple Methods To Obtain Housing Grants
You might be wondering how to go about obtaining a housing grant if you're looking for a new house or need housing help.
State and federal governments, as well as a number of private groups, all offer housing grants. It might be challenging to acquire a housing grant, but with little persistence and timely advice, you'll be well on your way to receiving the assistance you require. This blog article will describe quick and easy ways to get housing grants. There is probably a grant out there that can help you buy your ideal house, so it doesn't matter what your circumstances are.
1. Check With Your State Government
Whether it's aid with energy efficiency and weatherization expenditures, down payment assistance for first-time home purchasers, or other programs, the majority of states provide some form of housing assistance. By getting in touch with your state's housing finance organization, you may find out more about what it has to offer. These organizations frequently help you connect with services and initiatives you didn't even realize were available. They may also assist you with the mortgage application procedure when you're prepared to buy a property. If you apply for housing grant apply for housing grants at the state level, you'll need to fill out an online application.
2. Search for Local Programs
There could also be programs available at the county or local level in addition to state-level ones. For instance, "first-time buyer" programs in certain areas provide assistance with the down payment or other costs to make buying a house more reasonable. Again, it's worth doing some research to see what could be available in your area as these programs are typically managed by regional housing authorities or nonprofit groups. Additionally, a lot of people assume that in order to be eligible for these kinds of aid programs, you must be a first-time buyer. However, this isn't always the case, so it's worth checking even if you've already bought a house.
3. Check with Your Employer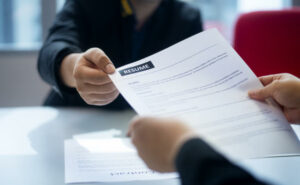 Particularly if you work in particular industries like education or healthcare, several businesses provide programs to assist employees with purchasing a property. For instance, some companies may give aid with the down payment, while others may offer support in obtaining a low-interest loan. It wouldn't hurt to inquire about whether your business has a similar program; it could wind up being a wonderful way to get housing aid. There may also be particular programs in place to assist you with buying a property if you work for a state or federal government agency.
4. Research HUD Programs
Numerous housing grants and other aid programs are available via the U.S. Department of Housing and Urban Development (HUD). These initiatives aim to assist with anything from house ownership to preventing homelessness. By visiting their website or calling their offices, you may find out more about HUD's initiatives. Local governments get funding from initiatives like the Community Development Block Grant (CDBG) to support housing assistance, infrastructure development, and economic growth. Additionally, HUD provides funding designed especially for housing research and counselling.
5. Get Involved with Local Programs
Numerous localities and each state have their own housing help and grant programs. Although often more limited in scope than those provided by the federal government, some initiatives can nonetheless be beneficial. A credit of up to $2,000 is available to qualified taxpayers under the Maryland Homeowners Tax Credit Program, for instance. Contact your local municipal or county government offices or search online for information to find out what sorts of programs are offered in your region.
6. Look into Private Grants
Numerous private groups also provide housing grants, in addition to government initiatives. It's vital to conduct your homework in advance because these organizations frequently have particular criteria that applicants must achieve in order to be eligible for a grant. Habitat for Humanity, Catholic Charities USA, and the National Housing Trust are a few private groups that provide housing subsidies. Additionally, a lot of banks and lending organizations provide grants to low-income people and families that are having trouble making ends meet.
7. Get Help from a Real Estate Agent
Your best option may be to speak with a local real estate agent if you're having problems locating information on the housing grants that are available in your area. Agents can probably put you in the proper way because they are frequently well-connected and knowledgeable about the most recent initiatives and programs. You don't have to employ the agent's services to get assistance; most agents are more than glad to offer suggestions even if you don't want to purchase or sell a house.
8. Look Into FEMA Assistance
The Federal Emergency Management Agency may be able to help you if a natural disaster has damaged or destroyed your house (FEMA). After a disaster, FEMA provides grants and other types of financial aid to help individuals rebuild their homes and livelihoods. On their website, FEMA provides further information about their disaster aid programs. Inquiring about potential additional disaster aid programs by calling your state or local emergency management office is also worthwhile.
9. Contact Nonprofit Agencies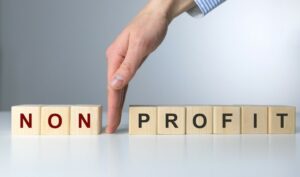 Numerous charitable organizations provide support to people with a range of needs, including housing assistance. You should be able to find comparable organizations in your region by performing a quick Google search for "nonprofit + housing + (your state)". Once you've identified an organization that you believe might be able to assist you, get in touch with them or check out their website to find out more about the kinds of aid they provide and how to apply for it. You might also seek for national groups that have chapters around the nation, such as Habitat for Humanity, that might be able to assist you regardless of where you are.
10. Ask Family Or Friends For Help
Asking for assistance from family or friends is the final option. Your loved ones might be able to assist you if you are having trouble finding accommodation and are unsure of your next course of action. They could do this by allowing you to remain with them temporarily or by giving you financial support so you can rent an apartment on your own. However, keep in mind that this is not always a choice and should only be taken into account as a last resort.
Conclusion
In conclusion, the approaches described here are only a few of the ways you might approach getting housing assistance. Remember that each circumstance is unique and that what works for one person may not work for another.