It'll Be Disappointing To Fail With Labour's Support – Peter Obi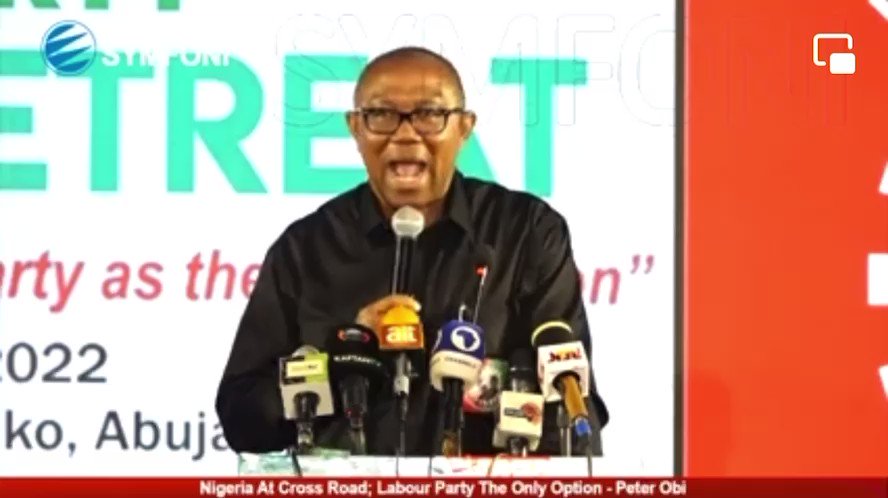 Mr. Peter Obi, the Labour Party's presidential candidate, has stated that it will be disheartening and detrimental if the party does not prevail in the 2023 presidential election with the help of the labour unions, BRANDNEWSDAY learnt.
He claimed that he is paying attention to what Nigerians are saying and taking note of it so that, unlike some elected officials in the past, he won't have to make excuses when he assumes his duties as president.
"It will be one of the most disappointing and great damage to Nigeria's existence if Labour goes through this effort and support somebody to lead this country and it fails, God forbid.
RECOMMENDED:  Nigeria Needs Just One Visionary, Disruptive Thinker – Peter Obi
"So for me, I want to listen, I want to take note. That note is more important to me than anything, I don't want to tell you people any idea, I want to listen to you, my job is to listen so that you don't go out there giving them excuses."
Obi added that while Nigerians are used to hearing excuses from their elected leaders, he has chosen to be different because a leader's role is to solve problems, not make excuses. Obi was speaking at a retreat hosted by the party on Monday in Abuja.
"What we are used to in this country is for people to get into office and start saying what they saw when they got in there, I don't want to see anything when I get in there, I want to hear it now so that I will know what to do when I get in there.
"The job of the leader is to solve problems and show solutions, not to give excuses. I don't want to go there and people will start saying I'm blaming the people in the past. If they were doing good you won't hire me.
Related Post: 
Group Backs Peter Obi, Urges Wike Not To Support Atiku, Tinubu
2023: Peter Obi Represent Biafra, Don't Vote Him – Miyetti Allah
2023: What I Intend To Do If I Become Next Nigeria President – Peter Obi
"So I'm being hired to solve the problem not to remind them where they are coming from, I don't want to remind Nigerians where they are coming from, I want to start solving the problem," he said.
The former governor of Anambra State also criticized the Nigerian government for failing to resolve the Academic Staff Union of Universities' ongoing strike since 2009. He said it was shameful that the government had not complied with ASUU's demands.
"ASUU is on strike for seven months, you might not know that the issue they are striking for is since 2009, it is not today and they have actually gone on so many strikes about this issue.
"From 2010 they have been striking about the same issue while I was governor and if I could remember what they were demanding was about 1.3 trillion naira, you mean Nigeria could not pay that over the past 12 years?"
The two-day retreat continues in Abuja on Tuesday with more dignitaries scheduled to speak. It began on Monday with remarks from Obi, a human rights lawyer, Femi Falana (SAN), among others.