How The Debut Season Of #RHOLagos Played Out On #TwitterNaija – Real Housewives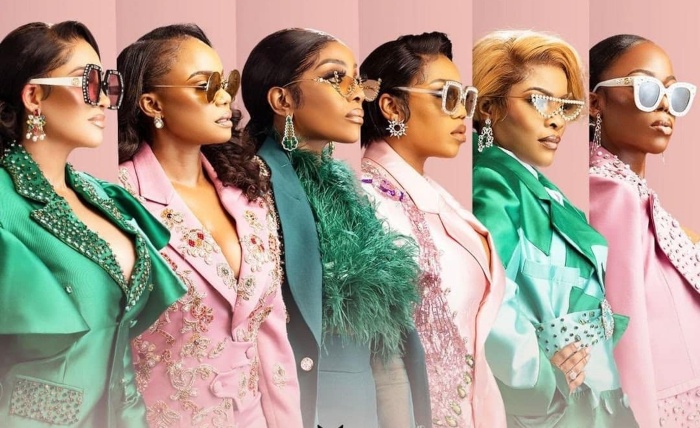 Real Housewives– Fans of the Real Housewives of Lagos flocked to Twitter to comment on the latest updates, gossip, banter and shocking revelations as the first Nigerian instalment of the hit global reality franchise hit TV screens across the country.
As many fans expected, the reality show turned out to be a smash-hit, drama-filled display of
the extravagant luxury lives of six Lagos socialites; living aspirational lives, while navigating friendships and sharing
personal wins as well as their struggles.
For its first season, the #RHOLagos featured Chioma Ikokwu, entrepreneur and socialite, Carolyna Hutchings
actress, real estate investor, and ex-wife of billionaire Musa Danjuma; Iyabo Ojo, a veteran actress;  celebrity
stylist and fashion designer Toyin Lawani-Adebayo, entrepreneur Laura Ikeji, and PR expert Mariam
Timmer.
The show, which made its debut in April, definitely had #TwitterNaija in a chokehold, with data from Twitter
revealing just how much of a converging point the social media platform was for fans of the show, right up to the
recently aired the final episode.
The Most Used Real Housewives of Lagos Hashtags
Hashtags continue to be the most effective way to track what is happening on Twitter, and #RHOLagos was an
audience favourite as the most mentioned hashtag appearing on the TL over 55,000 times during the duration of
the season. #RHOL, #realhousewivesoflagos, and #chioma were also widely used.
The Most Mentioned Handles
@showmaxng the video streaming service with exclusive rights to the #RHOLagos franchise series was the most
mentioned handle. Housewives such as @tiannahstyling2 and @hrmcarolyna also featured amongst the
most mentioned handles. Media outlets and comedians such as @thenetng, @theladymo and
@mrfunny_received a lot of engagement and mentions during this season.
Top #RHOLagos Retweets
For every scene of every episode, the cast brought their A-game, leaving no crumbs! The impeccable styling,
stunning accessories, luxurious vacations and fast cars conveyed affluence from a mile away. While the six
housewives showed up and showed out, #TwitterNaija could not get enough. Below are some of the most
engaging Tweets from the reality series.