NPower News: NASIMS Approves NPower November, December Stipend Payments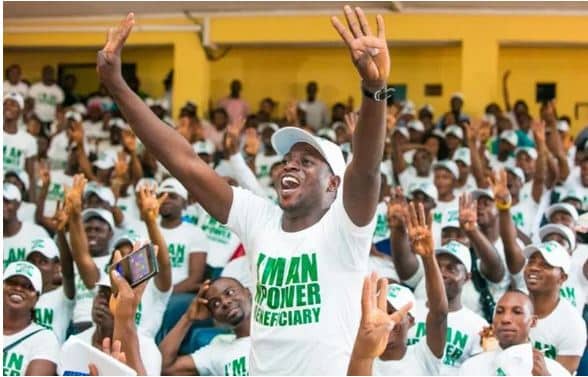 Npower news: Approval of November and December Stipend
Nasims has reportedly approved the November and December Stipend Payment for the Batch C Stream 1 Npower beneficiaries.
Brand News Day Nigeria reports that the Minister for Humanitarian Affairs, Disaster Management and Social Development, Sadiya Umar Farouk, who doubles as the supervisor of the National Social Investment Management System (NASIMS) scheme has initiated payment for November 2021.
Many beneficiaries of the Batch C Stream 1 Npower Programme have seen the November Payment marked as "Pending" on their NASIMS Profiles on 20th, Jan. 2022.
The activation of the November Payment process is part of the efforts of the Federal Ministry of Humanitarian Affairs, Disaster Management, and Social Development to clear all outstanding Stipends owed to the beneficiaries, and normalize the Stipend Payment Calander for the beneficiaries.
NPower News: NASIMS Approves NPower November and December Stipend Payments
NASIMS has in an update confirmed the approval of the November and December Stipend payment to the beneficiaries, conversely, noted that the Payment would be made simultaneously.
This entails that the payment will be made one after the other in a structure such that November would be paid after the payment of October, and December after the payment of November Stipend.
READ: NASIMS Reveals When NPower November Stipend Payment To Commence
According to NASIMS, the simultaneous approach is to ensure seamless Stipend payment to the beneficiaries which would ease network impediments on crediting the Npower beneficiaries bank accounts.
NASIMS has heightened its efforts to ensure that the NPower beneficiaries are paid all outstanding before the end of January 2022.
READ: When Will Federal Govt Engage New NPower Beneficiaries 2-Years After Exit Of Batches A, B Beneficiaries
Recall that Brand News Day Nigeria reported that Nasims had earlier given fresh update regarding the NPower's November 2021 stipend payment said Npower November Stipend Payment Process Initiated to begin payment soon.
Nasims confirms that all outstanding payments for September and October will be settled in order to commence the Npower November Stipend Payment for beneficiaries to be able to receive their stipend payments.