How Black Axe Cult (Aye) Group Heads Public Offices, Penetrating Nigerian Politics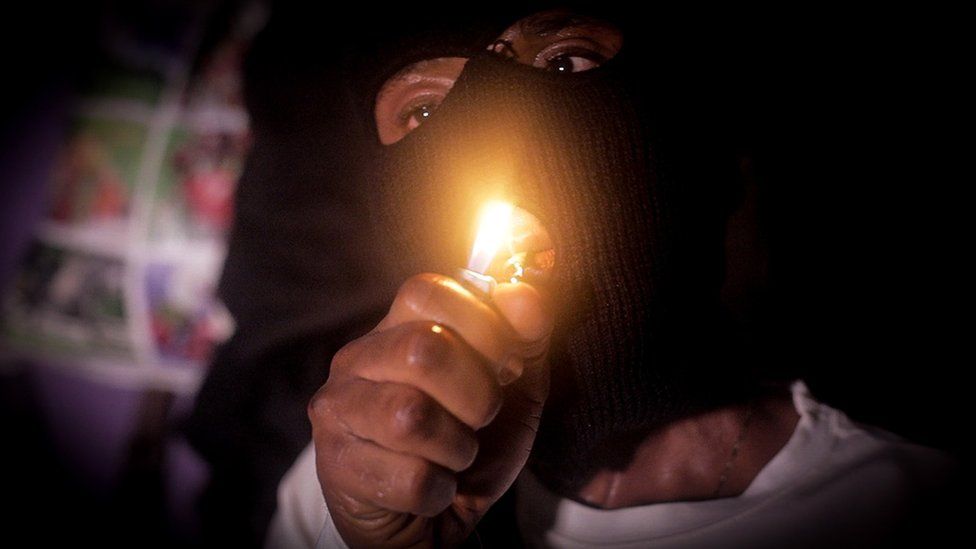 A BBC investigation has revealed how the Black Axe cult group popularly known as 'Aye' is infiltrating Nigerian politics.
Black Axe has developed a dreadful reputation in Nigeria over the years, with several killings and other criminal activities tied to the organisation.
The organisation has also been described as a mafia-like network of criminal cells involved in cybercrime and human trafficking, with bases across continents.
In a 52-minute video documentary, BBC Africa Eye investigated the link between the criminal organisation and its perceived role in Nigerian politics.
John Stone, a political science lecturer at the University of Benin and former member of the Black Axe, said the group members are indeed in higher positions in the Nigerian government in furtherance of their doctrine.
"There are lots of members in the house of assembly, even the executive that are members of this group. That is what the group preaches: Veer into any position that you know is humanly possible," he said.
Some masked members of Black Axe also confessed that politicians do hire them for operations and electoral violence.
"They know if they're rivals with someone, they give the assignment to tough guys like us. They know that whatever little money they give, we will do the job," another said.
How Black Axe Cult (Aye) Group Head Public Offices, Penetrating Nigerian Politics
Tony Kabaka, a former revenue collector for the Edo government and member of the Black Axe, added that "most politicians" in the state are cultists.
"If you ask me to identify Black Axe members in government, I will identify," he said. "Stakeholders, senior stakeholders are cultists," he said.
Documents obtained by the BBC also suggested N35 million was funnelled to an organisation called the Neo Black Movement of Africa (NBM) – which has been linked to the Black Axe – to "protect votes" and secure victory during the 2012 gubernatorial election in Edo state.
The documents, hacked and leaked to the BBC by a man who goes by the pseudonym of Uche Tobias, further revealed that the organisation was compensated with 80 roles in government for its involvement.
When the BBC approached the leaders of NBM with their findings, Olorogun Ese Kakor, the group's current president, denied the organisation's link with the Black Axe.
"That's your perspective. I'm very sure nobody will say that. Such kind of information is libellous, wicked and cheap blackmail," he said
Watch the full documentary here:
Culled from TheCable