GTBank's Miriam Olusanya Divorce Saga Gets Messier, As She Dissolve Investments In US (EVIDENCE)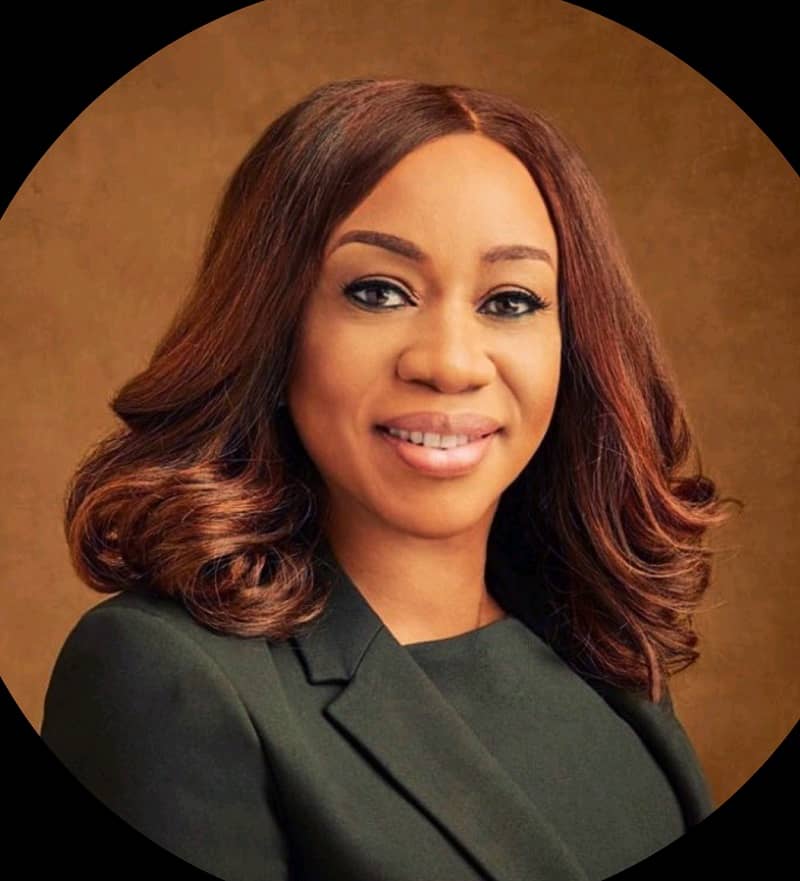 Guaranty Trust Bank's Executive Director, Miriam Olusanya's divorce saga gets messier as she requested dissolving her investment company in the United States of America.
In a report obtained by Brand News Day's correspondent, Miriam has filed papers to withdraw her ownership of an investment company with the name, 'KO & C Investments', a company incorporated in the State of Georgia.
Fear, Uncertainty, Doubt (FUD) deepens as the GTBank's ED took a step further to cover her business affairs abroad from her Nigerian employer, as a result, she allegedly pushed for a change of ownership of her investment company.
"More details emerged over the weekend on the messy divorce of Miriam Chidiebere Olusanya executive director of GTbank, as filed papers with the state of Georgia (United States of America) reveals that Miriam Olusanya has recently dissolved her Investment company KO & C Investments, a company incorporated in the State of Georgia", the report reads.
Recall that Brandnewsday had reported two weeks ago that Mirriam's husband Olusanya Abiodun had served a divorce paper to his wife, GTBank's Executive Director for an obvious secret that the couple has grown apart as the wife has been living separately with her Abiodun for some years.
GTBank Miriam Olusanya Divorce Saga Gets Messier, As She Dissolve Investments In US
As a corollary, this led to Abiodun's decision to finally sued for divorce in the United States of America.
Meanwhile, the Divorce Paper revealed that the case: "PETITION FOR DISSOLUTION OF MARRIAGE" has Olusanya Abiodun as the plaintiff (husband) and Miriam (wife) as the defendant. The divorce was filed in Lincolnwood, Illinois, United States.
READ: EXCLUSIVE: GTBank Executive Director Miriam Olusanya Served Divorce Papers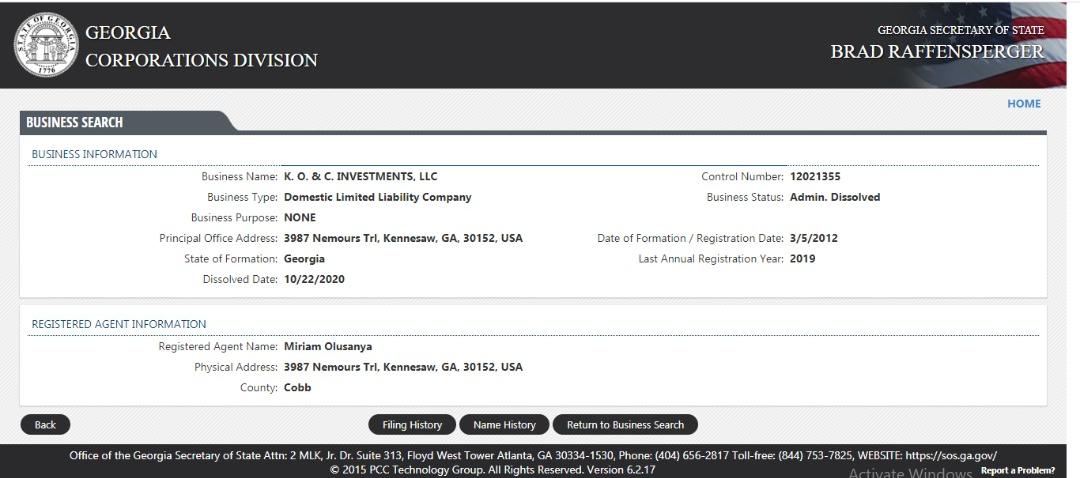 In a similar vein, some keen observers claimed that Miriam's filing for the withdrawal of ownership of her company in the US is linked to her potential to replace the outgoing Managing Director of the bank, Segun Agbaje.
According to the report obtained by Brandnewsday, "some observers, however, believe that she did this in anticipation of questions that might arise from the bank regarding her financial dealings outside the shores of Nigeria. They are curious as to why she rushed to do this after the commencement of the search for the successor of the outgoing MD/CEO of the bank Mr Segun Agbaje".
Miriam Chidiebere Olusanya
Miriam Olusanya holds a Bachelor of Pharmaceutical Science degree from the University of Ibadan (1995) and a Masters of Business Administration (Finance and Accounting) from the University of Liverpool, United Kingdom (2011).
The GTBank Executive Director also obtained the professional ACI (Association Cambiste Internationale) Dealing certification – The Financial Markets Association. She has attended various courses and Executive programmes at institutions such as the Cranfield School of Management.
Miriam Olusanya serves on the Board of Guaranty Trust Bank (Gambia) Limited as a non-executive Director.