Berger Paints Revenue Increased By 7.1% From N3.58Bn In 2019 To N3.84Bn In 2020 Driven By Volume Growth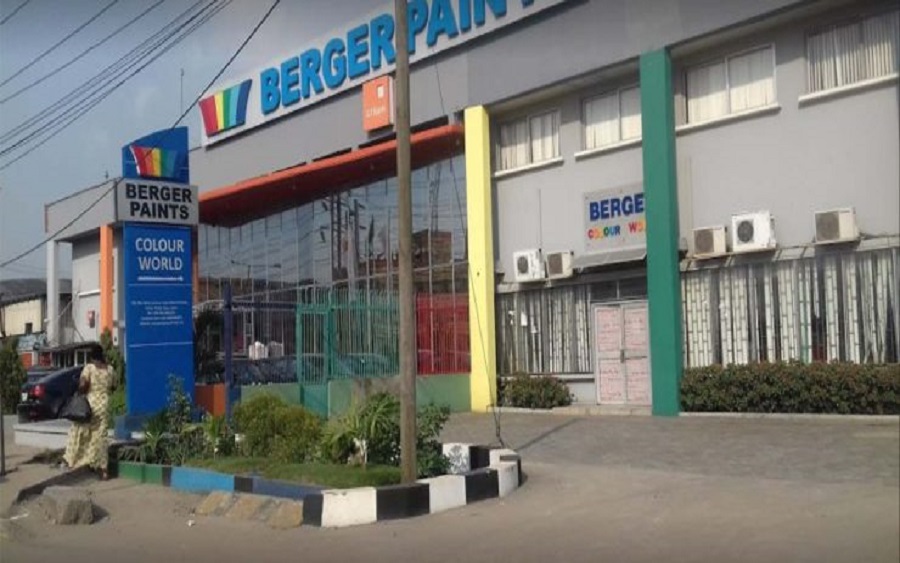 Berger Paints Plc (Nigeria) 2020 financial year ended with a profit of N146 million, see below for further analysis of the result.
Revenue increased by 7.1% from N3.58 billion in 2019 to N3.84 billion in 2020 driven by volume growth despite the shutdown in economic activities, disruptions and environmental unrest and the loss of sales for about 7 weeks in the year.
Gross profit declined by 15% from N1.66 billion in 2019 to N1.42 billion in 2020 with a gross margin of 37%. The decline was largely due to the impact of the COVID-19 pandemic which resulted in a global scarcity of raw materials and consequently a significant rise in raw material prices. Difficulty in sourcing for forex also impacted the cost of inputs significantly.
EBIT at N154.05 million representing a 62% decline from 2019. This is principally due to the decline in gross profit, increased focus on health and safety in response to the COVID 19 pandemic, recruitment of key management staff and a general rise in prices of operational purchases.
Net finance income declined 56% due to the shortfall in investment income in the year and the impact of the interest rates fluctuations in the year.
Profit for the year declined 67% largely on the account of the decline in EBIT and finance income.
 Free cash flow remained strong at N529 million, representing a 34% increase from FY 2019. This shows that the Company remains healthy and is still thriving in the current environment.
Earnings per share declined by 68%. However, a proposed dividend of 40 kobo per share for the year demonstrates the company's unflinching commitment to its promises to the shareholders.
Comments from the Managing Director, Anjan Sircar:
"In spite of the emergence of COVID 19 and other environmental and economic unrest at various times in 2020 in the country which led to the loss of 7 weeks of sales, the performance of BPN for the financial year ended 2020 shows modest revenue growth when compared to the 2019 results. The revenue growth has been largely driven by the strategic focus on the sales of premium products and the inclusion of new business partners. This also contributed to the volume growth.
Just like every other company hit by the impact of the pandemic, we experienced disruptions in our supply chain presenting difficulties in the purchases of raw materials and resulting in sharp increases in input costs. Furthermore, the challenges in sourcing for foreign exchange and the congestions at our Ports impacted the Company's ability to obtain raw materials at advantageous prices.
However, we have taken steps to reduce the similar impact on our business in the future, including undertaking a robust review of our business continuity processes. We have also adopted new business strategies and initiatives for better and improved performance in the 2021 financial year.
The Company remains strong in its commitment to its shareholders, hence I am pleased to announce that the Board will be recommending to shareholders the payment of 40 kobo per ordinary share to be paid to its shareholders which is 60% higher than the 25 kobo paid in the previous year. This is however subject to withholding tax and final approval at the 2021 Annual General Meeting."