Cassava Production: How Nigeria Can Produce 40 MT Of Cassava – FMARD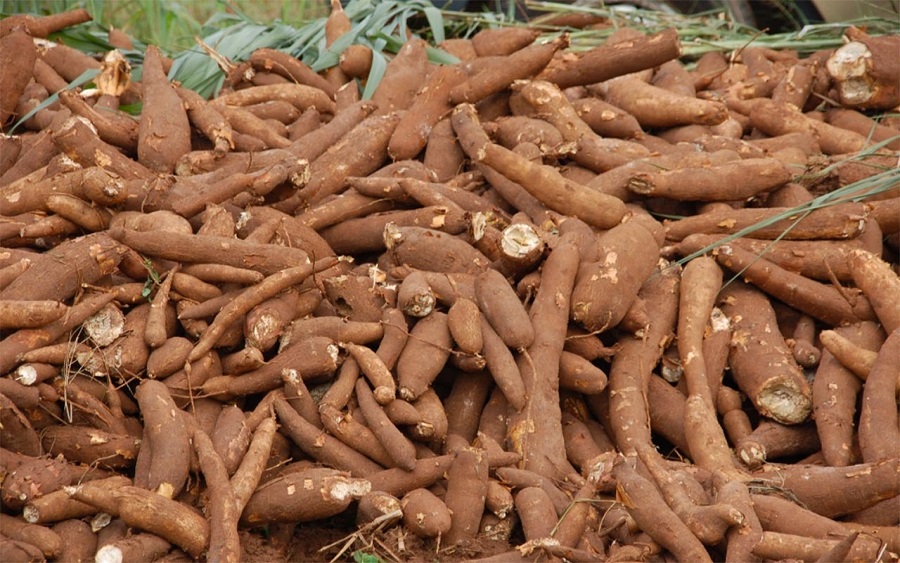 The Federal Government of Nigeria has disclosed that Nigeria's Cassava production has the capacity to increase its output from 10 Metric tonnes per hectare to 40 MT.
Brand News Day reports that on Thursday, the Federal Government, through Mrs Karima Babangida, a Director at the Federal Ministry of Agriculture and Rural Development (FMARD) made this known at the National Root Crop Research Institute (NRCRI) noting that 10 metric tonnes per hectare are relatively diminutive considering that Nigeria is the largest cassava producer in the world.
According to her, "Nigeria is the world's leading producer of Cassava, in spite of its low yield of 10mt/ha, compared to other countries such as Thailand.
READ: The Mobile Cassava Processing Plant: A Solution To Cassava Business Challenges
"However, the country has the potential of having good varieties that could give more than 40mt/ha," she said.
Cassava Production: How Nigeria Can Produce 40 MT Of Cassava – FMARD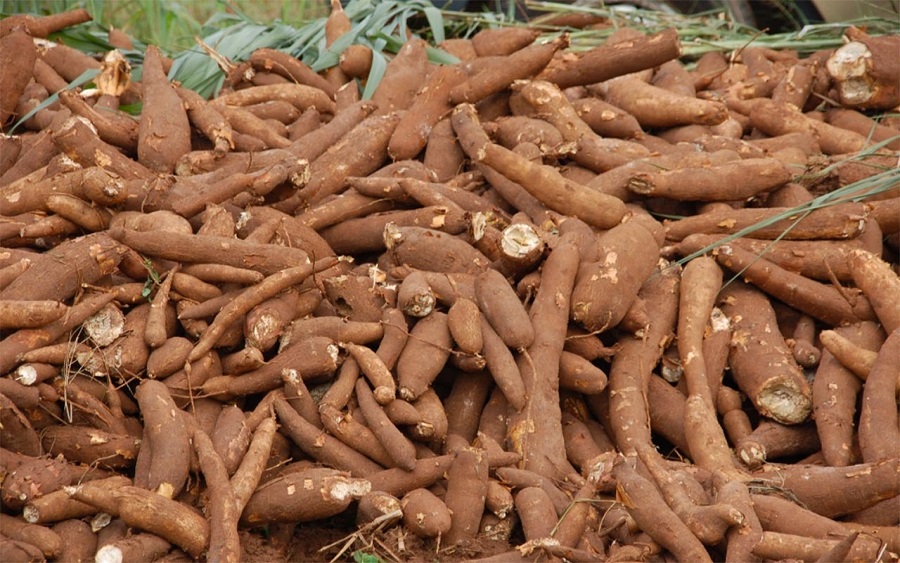 Speaking further, Babangida disclosed that improved production per hectare can be made possible through the dissemination and adoption of improved technologies and innovation by smallholder farmers.
READ: Federal Government Speaks On Fresh Lockdown, If Nigerians…
Cassava Production In Nigeria 2021
Similarly, According to the founder of the food processing company, ReelFruits, Affiong Williams, "Nigeria's over-reliance on smallholder farming might be the biggest hindrance by the government to improving Nigeria's yields per hectare."
Affong said: "To improve the output of any crop, one needs to do a lot of testing and control for so many factors to be able to arrive at the right conditions, which increase productivity. Smallholder farmers do not have the resources to do this type of 'A/B testing' as it were, and so it is very difficult to get true information and disseminate the right techniques that all of these farmers can apply.
"I think the government needs to enable more commercial farming by the private sector who are able to acquire the resources to increase productivity and disseminate such learnings at a faster pace".