Equities Market Maintains Uptrend … Market Cap Gained N75.90bn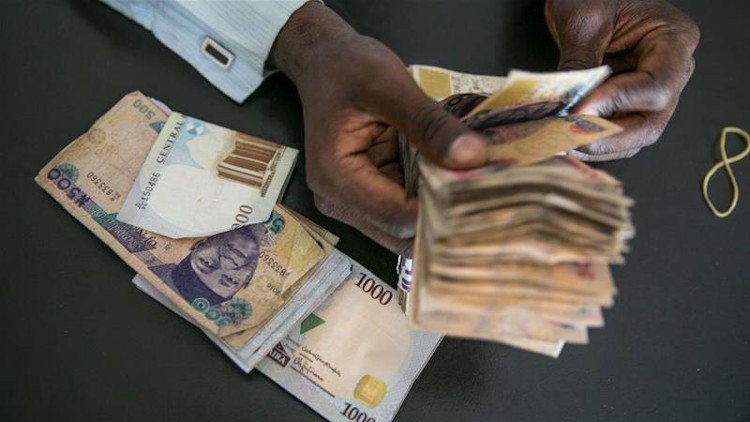 The Local equities market sustained uptrend amid renewed interest in undervalued stocks. At the closed of trading today, the benchmark All Share Index (ASI) advanced by bps to close at 40,295.95 with the market capitalization gaining  N75.90bn settling at  N21.07tn. In summary, the Year to Date (YtD) performance improves to 0.06%
Breakdown across different sectors indicates a broadly positive performance as  3 out of the 5 sectors under coverage closed in the green zone.  Notably, the insurance, consumer goods and industrial indices went up by 3.61%, 0.36% and 0.99% buoyed by bullish sentiments in the shares of MBENEFIT(+10.00%), NASCON(+10.00%) and DANGCEM (+2.22%). On the other hand, the banking and oil & gas indices waned by  0.62% and 0.05% due to selloffs in UBA(-1.12%) and OANDO(-5.41%).
Local equities market
Investors' sentiment was positive as 27 stocks advanced while 20 stocks declined to indicate a 1.35x market breadth. Activity level was significantly positive as both volume and value of transactions advanced by 247.46% and 220.11% majorly due to the 755 million volume of shares traded in the shares of UPDCREIT valued at N4.15bn.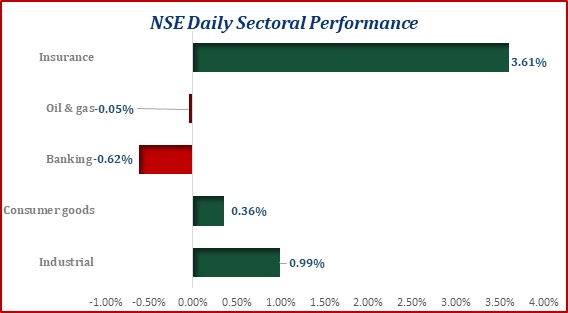 The bond market traded on a negative note as yield advanced across different maturities. Notably, the yield on the FGN-JAN-2022 compressed marginally by 0.08% that of the  FGN-MAR-2025 and FEB-2028 advanced to 5.55% and 7.69% respectively.
Market Snapshot
Equities Market Closed Positive… ASI Advanced by 36bps
The bond market traded on a  negative note as yield advanced across various tenors
U.S. Stocks Contract amid the President' impeachment threat
Oil Advances to 10-Month High With Weaker Dollar Boosting Rally
Naira held stable against the greenback at the  parallel market to close at N475/$