US Shopping App Downloads Surge by 8% to 2.76 Million New Installs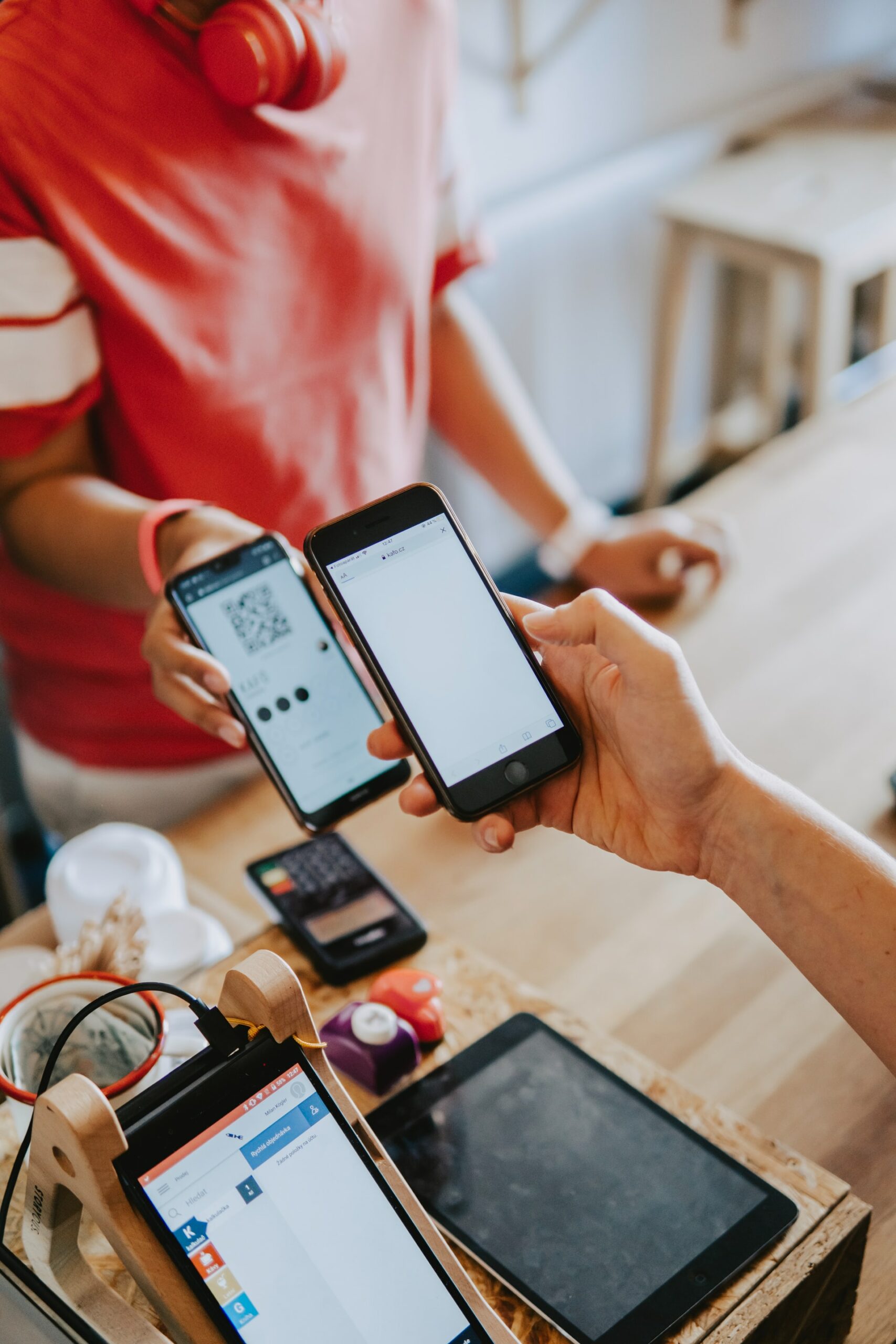 Cyber Week 2020 took a different turn this year as most businesses urged their customers to shop online. One of the major results of this event is the surge in first-time installs of shopping apps in the US.
According to the research data analyzed and published by Finaria, on November 27, 2020 (Black Friday), the number of shoppers who have shopping apps on their phones increased by 8% year-over-year (YoY). This is equivalent to 2.76 million new shopping app installs. Similarly, Black 2019 experienced an 8% growth and got a total of 2.56 million new installs.
Moreover, there was a 27% YoY increase in the installation of apps from brick-and-mortar businesses. In fact, five of the top 10 most downloaded shopping apps during Black Friday were from brick-and-mortar retailers.
The shopping apps of Walmart, Amazon and Shop got the highest number of installations during Black Friday 2020. With 131,000 new installs, Walmart was crowned as the brick-and-mortar retailer with the highest shopping app installs. Amazon gained 106,000 new installs while Shop received 86,000 new installs.
Apps from Target, Best Buy, Nike, Shein, Sam's Club, Klarna and OfferUp are included in the top 10 list.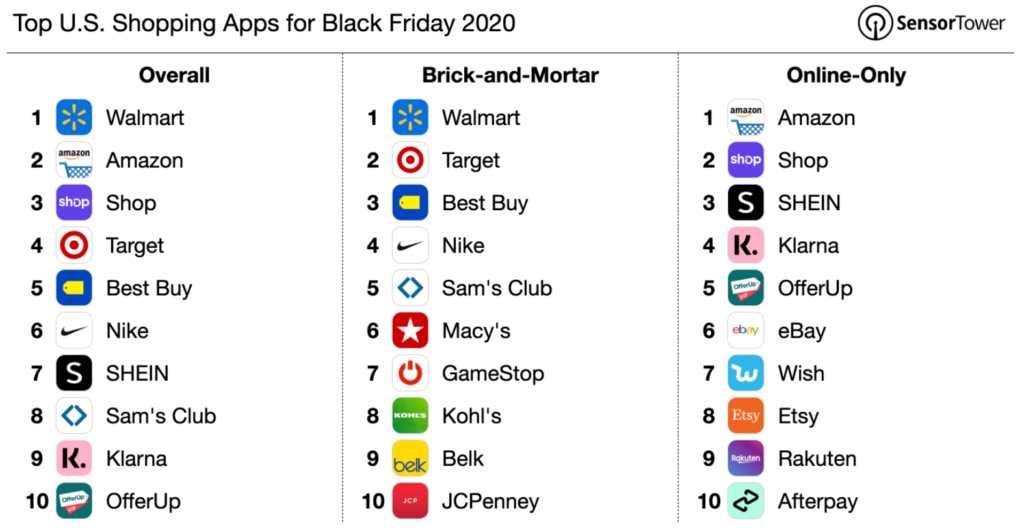 21.5% Increase in Online Sales on Thanksgiving Day
Another key holiday shopping date during Cyber Week is Thanksgiving Day on November 26, 2020. Based on data from Adobe Analytics, from $4.2 billion on Thanksgiving Day 2019, online sales on Thanksgiving Day 2020 hit a record $5.1 billion. This represents a 21.5% increase in YoY.
An analysis from Salesforce also reported almost the same results. It states that Thanksgiving Day 2020 has generated $6.8 billion in the US and $30.4 billion worldwide.
Despite the financial difficulties faced by many because of the pandemic, the average order value (AOV) during Cyber Week increased significantly. On average, each order cost $144, a 17% increase YoY. AOV reached its peak on November 30, 2020 (Cyber Monday) at $164. The total number of orders during the whole week was up by 48% YoY.
Usage of Buy Now, Pay Later Apps Surge 186%
It is also noteworthy to look at the sudden rise of buy now, pay later (BNPL) apps. Even though there is a deepening recession in the United States, people's interest in shopping continues to skyrocket. Convenient payment plans and budget-friendly options offered by BNPL apps greatly contributed to this scenario.
A study by Sensor Tower reveals that the adoption rate of BNPL apps grew by 186% YoY in September 2020.
In the US, the top four BNPL apps are Klarna, Affirm, Afterpay and Quadpay. Klarna is an eCommerce payment solutions platform for merchants and shoppers. Affirm operates as a financial lender of instalment loans for customers while Afterpay offers shoppers four interest-free instalment plans. Meanwhile, Quadpay gives shoppers the ability to split their payments into four interest-free instalments over six weeks.
Collectively, these four apps gained 18 million lifetime installs from Google Play Store and Apple App Store.
After obtaining only around 700,000 installs in March and April 2020, it acquired close to 940,000 installs in May 2020. By increasing 40% month-over-month (MoM), it reached 1.4 million new installs in September 2020, up by 17% YoY.