I'll Tackle Food Inflation In 2021 — President Buhari Promises
President Muhammadu Buhari has assured Nigerians that his administration will stabilize food inflation so as food price will be more affordable in 2021, Brandnewsday reports.
According to a News Agency of Nigeria survey, in November had found that the prices of some major food items rose by 100% in Southwest even as the National Bureau of Statistics (NBS) announced that the country's economy had slipped into its second recession in five years.
Contrarily, President Buhari assured that his administration would do its best to tackle rising food prices in the coming year.
He made this known on Tuesday while speaking at the 5th regular meeting of the Presidential Economic Advisory Council held at the State House in Abuja.
The President also reiterated that he has given a directive to the Central Bank of Nigeria (CBN) not to authorize any foreign exchange for food importation.
I'll Tackle Food Inflation In 2021— President Buhari Promises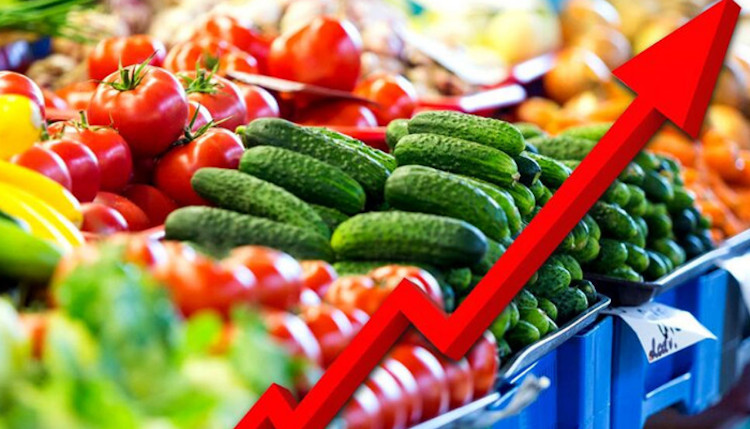 While explaining his administration's strides in agricultural production and economic diversification, Buhari also wondered where Nigeria would have found itself in the wake of the COVID-19 pandemic if the country had not embraced agriculture.
Food Inflation 2021
"Going back to the land is the way out. We depend on petrol at the expense of agriculture. Now the oil industry is in turmoil. We are being squeezed to produce at 1.5 million barrels a day as against a capacity to produce 2.3 million. At the same time, the technical cost of our production per barrel is high compared to the Middle East production," he said.
Buhari also emphasized the place of agriculture in the efforts to restore the economy.
He said, "We will continue to encourage our people to go back to the land. Our elite are indoctrinated into the idea that we are rich in oil, thus leaving the land for the city [in search] for oil riches. We are back to the land now.
"We must not lose the opportunity to make life easier for our people. Imagine what would have happened if we did not encourage agriculture and closed the borders. We would have been in trouble."
The meeting, attended by Vice President Yemi Osinbajo and the Ministers of Finance and Humanitarian Affair, was aimed at reviewing and reflecting on the Nigerian and global economies this year and the way to strengthen fiscal measures.