Guinness Nigeria Q1'21 Earnings— Revenue Leap Supports Optimistic Outlook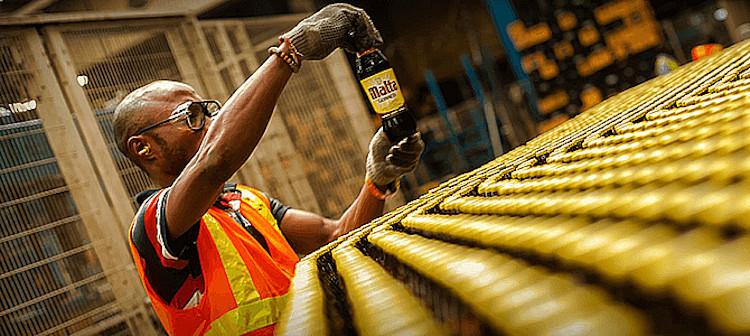 Guinness Nigeria PLC has reported N30.0 billion Revenue figure in its Q1'21 financial statements, which represents a significant of 12% year-on-year (y/y) growth.
The double-digit growth across major segments push Revenue surprise. Although we had expected Revenue to rebound from its brutal slump in Q4'20 (N8.4 billion), this figure outpaced our N24.7 billion forecast as we had predicted only a gradual return to topline normalcy.
Guinness Nigeria's growth in the quarter was a mix of double-digit growths in its Spirits (both Mainstream and International Spirits), Brand Guinness and Malt segments. The earnings beat comes more as a surprise when we consider that the increased excise duty for the year (from N1.75/I to N2.00/1) was implemented in this quarter and more so, we had only begun to see a phased return of consumers to gatherings and casual drinking clusters. That said, we do not rule out the possibility of stronger pricing in the period.
Looking forward, we do not see this momentum slowing especially in the next quarter – its strongest quarter. However, we note that the Lager business continues to dampen Revenue growth.
Guinness Nigeria PLC
Nevertheless, given the company's commitment to deprioritize focus on its lager segment and to focus more on Spirits and Brand Guinness, we revise our full-year Revenue expectation from N102.9 billion to N137.6 billion, representing our expectations of continuous expansion in economic activity and a possible price uptick, especially in its Spirits segment.
However, due to the recent unrest, several retail and wholesale stores may have been affected, thus, we expect that the rebuild time it may take retail outlets to recover and start trading activities, will dampen sales in Q2.
Operating costs containment impeded by FX woes
Despite Guinness Nigeria's 80% local sourcing progress, Q1 input costs hiked considerably, indicating the effect of the FX shortage in the period and pressured gross margins downwards by 6ppts y/y to 23% (Gross profit declined 12% y/y to N7.0 billion). Furthermore, despite a 10% y/y cut in operating expenses (cost containment was evident in both selling and distribution activities), operating profit declined 23% y/y to N2.3 billion, dragged by weakened gross profit.
Supported by significantly increased cash balances (+2.6x to N18.8 billion) from more stringent receivables collection methods, which boosted finance income, Net finance costs for the period came in 14% weaker y/y. This led to a Loss Before Tax of NO.3 billion and after adjusting for a tax amount of NO.5 billion, – largely as a result of under-provisions from previous periods – Loss after tax for the quarter came in at NO.8 billion, a stark miss from the N1.0 billion profit we had expected.
Expect margin growth on the back of stronger Revenue
Supported by the stronger Revenue base, we expect stronger gross margin in Q2, and for the rest of the fiscal year. However, tempered by FX challenges on input costs, we forecast a mild 4ppt y/y growth in the margin to 27% for FY'21. Despite the miss on our Opex forecast, we consider the festivities synonymous with the last quarter of the year and expect increased distribution to restaurants, clubs, bars and lounges.
Thus, we slightly increase our expectation for the line item to N31.9 billion (Previous: N24.8 billion). We expect the stronger cash position to limit the impact of finance costs for the year and project a 51% y/y decline in FY'20 Net finance costs to N2.1 billion. Overall, we project PBT and PAT of N3.8 billion and N2.6 billion respectively, resulting in an EPS of N1.19, a marked improvement from the loss-making position in the previous year.
BUY Rating maintained TP revised downwards
Although Guinness Nigeria is at a net cash position of 85.7 billion from a previous net debt position of 818.7 billion attributable to a mix of a much stronger cash balance and a c.9 billion reduction in debt, our valuation of Guinness Nigeria has been revised downward to 18.99 (Previous: 819.72), which is still a 27% upside from its current trading price.
This is based on a significant revision of our working capital assumptions in line with the company's Q1'21 performance. Thus, we maintain a BUY recommendation on the stock while we observe Guinness Nigeria's debt and cash management strategy for any material changes that can impact the target price.