Food Price Pressure Skyrocket Inflation To 28-Month High In July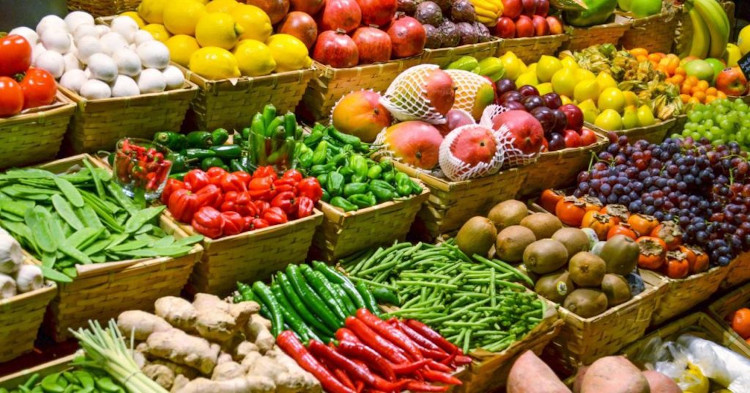 National Bureau of Statistics (NBS) has released inflation figures for July-2020 with food price inflation showing headline inflation rate at a 28-month high of 12.82% y/y for the month, 26bps up from 12.56% y/y in June.
Brandnewsday gathers that on a month-on-month basis, the headline index rose by 1.25% in July from 1.21% in June, making the pressure rise.
Meanwhile, the core inflation rate eased by about 3bps to 10.10% y/y, declining for the first time since Oct-2019. On a monthly basis, the core inflation rate slowed to 0.75% from 0.86% in June.
Food inflation index rose by 31bps to 15.48% y/y in July, also a 28-month high. Month-on-month, food prices rose by 1.52% in July from 1.48% in June.
Food Price inflation index
We note that inflation rate for July was driven by the pressure in food prices amid continued border closure and FX pressure in the country. The imported food index rose 16.35% y/y in July.
We note reports of herder-farmer clashes in some parts of the country disrupting farming activities, the addition of maize to the list of items restricted from the Central Bank of Nigeria (CBN)'s forex sales in July, as well as an increase in the retail price of PMS.
The NBS reports that average price paid by consumers for premium motor spirit (petrol) decreased by -0.97% y/y and increased m/m by 11.44% to N143.63 in Jul-2020 from N128.88 in Jun-2020.
READ: Why Annual Inflation Rate Rose Further To 12.26% In March On Imported Food
We note that the farming calendar has also been upended by COVID-19 and shifting rainfall patterns induced by climate change which has led to a late wet planting season. Although we learnt that farmers not depending on rained agriculture are currently harvesting their crops.
In July also, urban inflation rate printed higher at 13.4% y/y from 13.18% y/y in June while rural inflation rate jumped to 12.28% y/y from 11.99% y/y in June. On a monthly basis, both rural and urban inflation rates also spiked.
According to the NBS, in July, headline inflation rate on a year-on-year basis was highest in Bauchi (16.10%), Kogi (15.90%) and Sokoto and Plateau (15.20%), while Lagos (10.70%), Adamawa (10.60%) and Kwara (10.50%) recorded the slowest rise in headline y/y inflation rate. On month on month basis, however, the headline inflation rate was highest in Kogi (2.85%), Zamfara (2.44%) and Yobe (2.35%), while Ondo (0.67%), Adamawa (0.63%) and Ogun and Imo (0.62%) recorded the slowest rise in m/m headline inflation rate.
Implication
The steady rise in the inflation rate, now at its highest in over two years, compares woefully to the declining rates in the Nigerian fixed income space. Consequently, investors are contending with deeper negative real-yields.
For consumers, rising prices pare purchasing power and imposes larger budget constraints. Also, we see manufacturers facing difficulties in passing on their costs to their consumers as FX pressures mount.
Outlook
We see inflation rate continuing its upward trend as food price pressure persists. Moreso, the earlier stated disruptions to the farming calendar that led to a late wet planting season supports our view for a steady rise in price levels.
Read Also: October 2019 Annual Inflation Rate Rises to 11.61% as Food Inflation Jumps to 14.09% amid Border Closure…
However, we note CBN's promise to resume dollar sales to Bureau De Change (BDC) operators when international flights resume on August 29 which could help relieve pressure in the parallel market but we maintain an unfavourable outlook for the naira in H2-2020.
Our expectation is for transportation prices to remain elevated in the near-term as domestic PMS price tracks conditions in the global oil market.
PFI Capital