State Of Retail Tech H2'20 Report: Investment & Sector Trends To Watch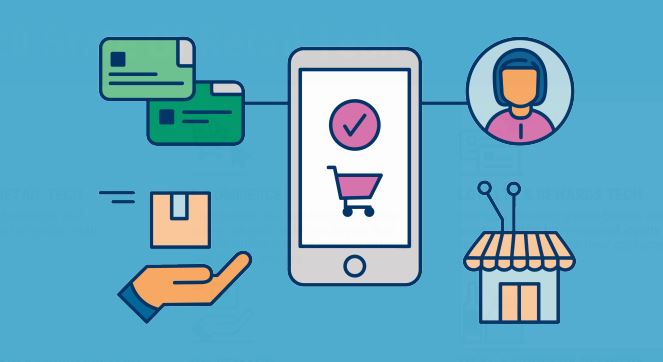 The State of Retail Tech report takes a data-driven look at global retail technology investment trends and top deals, featuring insights from our emerging tech insights platform. The data in this report covers H2'20 (as of November 30).
In a tumultuous year for retail, total financing and deals in retail tech in 2020 will still likely trail 2019 totals, by about 5% in funding and 8% in deals. But urgent needs to make stores safer, more efficient, and more productive, as well as continued investment in e-commerce infrastructure, drove significant growth in funding across key sectors in the second half of the year.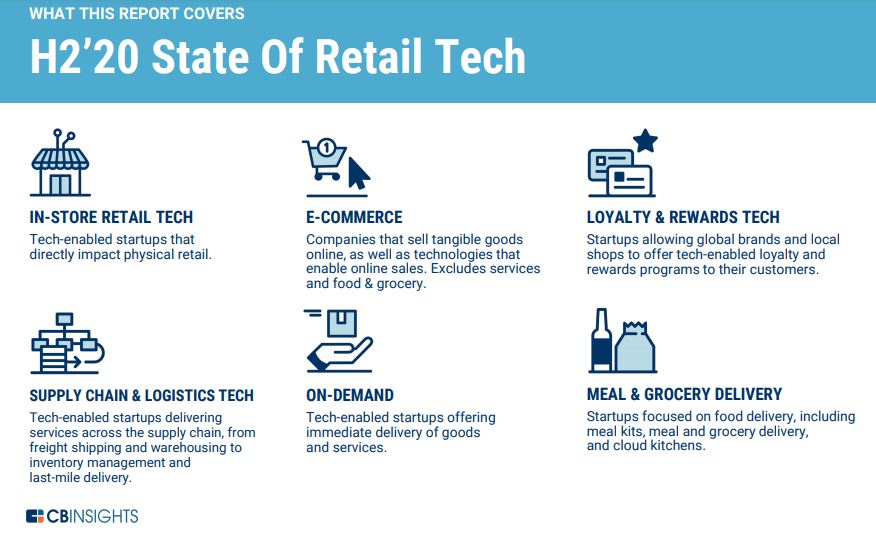 State of Retail Tech
REPORT HIGHLIGHTS:
The shift to e-commerce has driven investment and valuations for 15 new retail tech unicorns: E-commerce enablement companies, as well as specialized selling platforms (such as online pharmacies and resale sites), have won investor interest as well as higher valuations.
M&A deals have focused on driving convenience and omnichannel connection: In addition to deals among online fulfilment providers, particularly food and grocery delivery, acquisitions highlighted the ongoing need to connect digital and physical retail. This includes omnichannel retail company Tulip Retail, which recently acquired Blueday, a store performance management system, and TimeKit, an advanced scheduling system.
Big tech firms' retail advances have aimed to make shopping easier: Amazon, Facebook, and Google have all continued to invest in partnerships, platform expansions, and delivery and fulfilment capabilities that are making it possible for consumers to shop anywhere.
Europe and Africa have garnered more interest from retail tech investors: Year to date (YTD), both continents have seen their highest share of deals in the last 5 years: Europe has accounted for 22% of retail tech deals so far in 2020, while 3% of deals have been in Africa.
In-store retail tech, e-commerce, and supply chain and logistics tech have all seen increased funding in H2'20: In the second half of the year to date, financing to in-store retail tech companies has jumped 152%; e-commerce funding has grown by 68%, and supply chain tech financing has increased 15%. While only in-store retail tech funding is likely to match 2019's totals, investment continues to flow in all 3 areas as retailers and their partners rush to boost conversion and improve operations.