Appeal Court Rules On Rivers, Lagos States' Fates On VAT Collection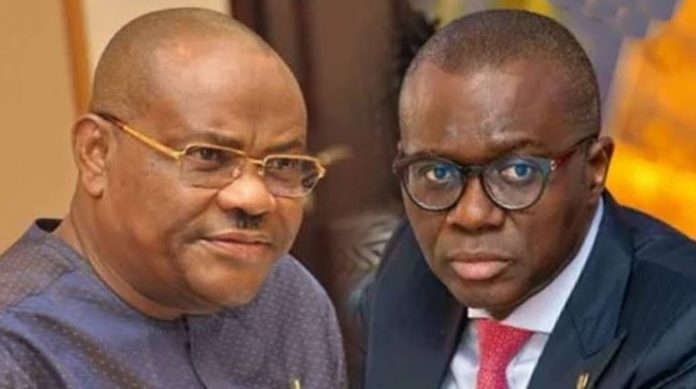 An Appeal Court has decided the fates of Rivers and Lagos' fates on collecting Value Added Taxes (VAT) in both states respectively.
Brand News Day Nigeria confirms that the Court of Appeal sitting in Abuja, Nigeria's capital, has prevented the Rivers State government from collecting VAT until all legal disputes relating to the matter are resolved.
This online news platform understands that the Appeal Court ordered that the judgment of the Federal High Court from which the State drew its power to collect the tax must not be implemented.
Justice Haruna Simon Tsanami who issued the order in Abuja on Friday, September 10, also directed that the law passed by Rivers State House of Assembly and assented to by the state governor, Nyesom Ezenwo Wike must not be implemented.
READ: FG Increased Power Supply With N1.3tr As DisCos Remit N26.8 Billion
The appellate court held that since parties have submitted themselves to the authorities of the court for adjudication of the matter, they must not do anything that will affect the subject matter of the appeal.
In explicit terms, Justice Tsanami granted status quo ante below in favour of the Federal Inland Revenue Services FIRS and against the respondents.
The matter has been slated for September 16 for a hearing of the motion for joinder by Lagos State.
In an appeal marked CA/PH/282/2021, FIRS is praying the court to set aside the judgment of a Federal High Court in Port Harcourt which granted the power to the state to collect VAT.
Brandnewsday reports that the tax collection agency is also asking the appellate court to stay the execution of judgment.
What To Know About VAT in Nigeria 2021
The value-added tax is a type of consumption tax. A value-added tax, or VAT, is added to a product at every point on the supply chain where value is added to it. Advocates of VATs claim that they raise government revenues without punishing the wealthy by charging them more through an income tax.