Coronavirus: Why Nigeria Government Needs $7 Billion Loan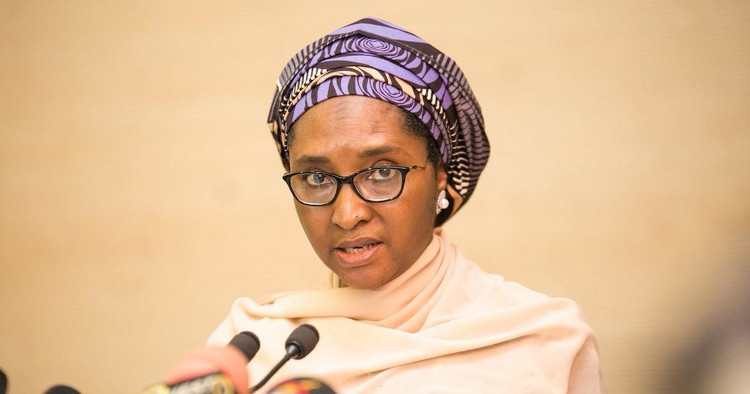 The Federal Government of Nigeria has applied for a cumulative loan of about $7 billion to mitigate the effects of the coronavirus otherwise known as the COVID-19 pandemic.
The Minister for Finance, Budget and National Planning, Mrs Zainab Ahmed at a press conference in Abuja on Monday has disclosed that in order for the country to achieve the alleviation of the COVID-19, the Federal Government must apply for a loan.
Ahmed also said that about 506 trucks of rice seized by Nigerian Customs Service will be released to the Ministry of Humanitarian Affairs, through the ministry the rice will, therefore, be distributed to vulnerable Nigerians.
In addition, FG is withdrawing $1.5 billion from the Stabilization Fund of Nigeria Sovereign Wealth Fund to be shared among states.
Interest and capital repayment by states on CBN loans will be suspended once inflows into Federation Account drops below a particular threshold.
Meanwhile, the Nigeria Centre for Disease Control (NCDC) has on Monday, disclosed that the confirmed total number of people that have contracted the Coronavirus has jumped to 239, 33 discharged and 5 death has been recorded so far.
However, over 1.2 million people have contracted the virus across the world, while over 272,115 have recovered while 72, 000 people have reportedly died from the novel COVID-19 pandemic.
COVID-19 causes illness such as common cold, fever and difficulty in breathing. The novel COVID-19 spreads via droplets produced when an infected person coughs or sneezes and their droplets lands in the mouth or noses of their people. It can be contracted by touching contaminated surfaces or objects or touching the eyes, nose or mouth.
People that have contracted the deadly virus spend a maximum number of 14 days in self-isolation while people with suspected cases are to be self-quarantine.
The coronavirus COVID-19 is affecting over 127 countries and territories around the world and 1 international conveyance (the Diamond Princess cruise ship harboured in Yokohama, Japan).