Cooking Gas Prices For 12.5kg Cylinder To Hit N18,000 Soon (Reveals When)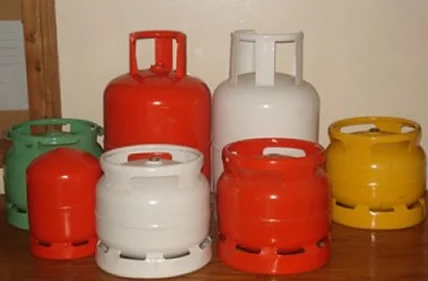 Gas retailers have revealed that cooking Gas Prices for 12.5kg might be hitting a ceiling of N18,000 soon before the end of the year 2023.
BrandNewsDay reports that Nigerian Gas retailers have warned that the price of 12.5kg cooking gas may soar to N18,000 by December if the Federal Government does not restrict the activities of the terminal owners.
Notably, cooking gas prices as of last week ranged, from 1kg was N800 at retail terminals in Lagos.
The President, of the Nigerian Association of Liquefied Petroleum Gas Marketers, Olatunbosun Oladapo, said, that the price of Liquefied Petroleum Gas also known as cooking gas has "gone astronomically high at terminals as a result of a sudden increment from between N9-N10m per 20 metric tons to N14m per 20 metric tons.
"There is a ridiculous hike in gas prices going on right now, and I am afraid that if the Federal Government does not step in to checkmate the activities of these terminal owners, the price could reach as high as N18m per metric ton by December. This means that a 12.5kg could go as high as N18,000."
According to him, terminal owners were "hiding under the guise of high foreign exchange to increase the price to further increase the suffering of the masses."
Olatunbosun said there was no justification for the increment, as the Nigerian Liquefied Natural Gas Limited still supplied the market.
He said, "NNPCL currently takes 59 per cent of the gas produced by NLNG, although NLNG has also increased its price from N6m to N8m. Now, because NLNG has increased its price, NNPCL and terminal owners have increased the price to N14m.
"The increase in price that would take effect is not the fault of retailers. It is the fault of NLNG and terminal owners. Even NNPCL is hiding under the guise that they are now privatised to increase prices."